KARLSSON – Le Fay's Formula 1
You've always wanted to play a six-string bass but you always found them too heavy and too unwieldy because of the large spacing between the strings? You're a savvy professional and play long gigs where your e-bass really hurts your shoulders at some point?
Le Fay's KARLSSON is your new problem-solver bass!
Just like in Formula 1, KARLSSON is already optimized in the planning and construction phase to decrease the weight. Besides its weight reduction down to just ≈3.8 kg*, which is perhaps record-breaking for a six-string e-bass, Le Fay was able to fulfil other goals, such as Le Fay's typical perfectly balanced handling and the instrument's brilliant sound. (*As a natural material, wood cannot be calculated down to the exact gram).
The spacing between the strings of just 18 millimetres ensures optimal playability and puts a big grin on finger board acrobats' faces.
The screwed-on neck of the KARLSSON, with a scale of 34 inches (86.4 cm) is made of finest padouk, a dark-red hardwood from Africa, is fitted with Le Fay's own "carbon-inside" technology.
The body is of solid ash wood and coated with open-pored lacquer in an acrylic satin finish. The forceful sound of the high-end KARLSSON bass is achieved with two passive single-coil pickups.
The story behind the KARLSSON and also its name are quickly told, says Reiner.
"I still remember asking my friend Fiete to suggest a name for a small, cheeky bass. 'Small? Cheeky? Why not call it Karlsson,' was his spontaneous reply.

How does KARLSSON sound?

You get KARLSSON as:
KARLSSON 6 RHT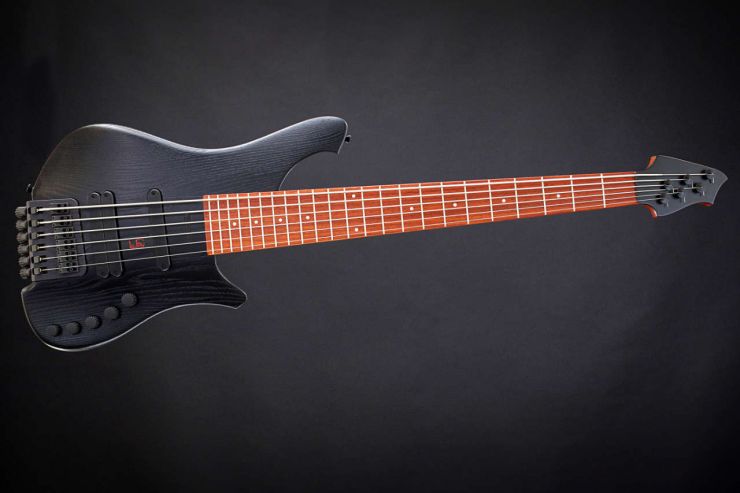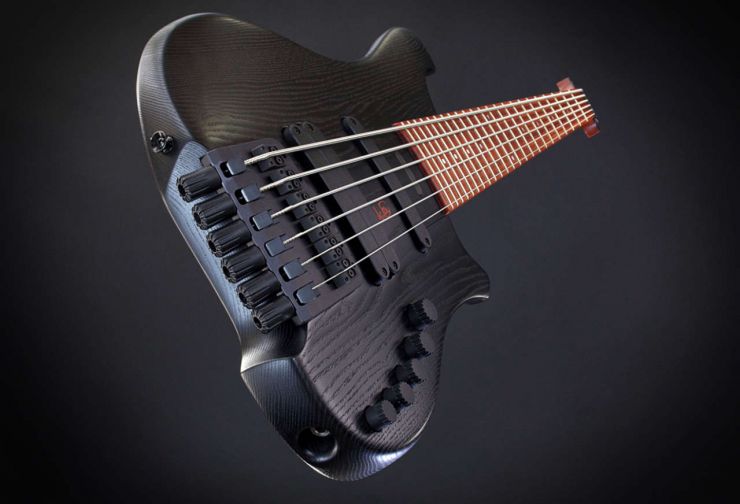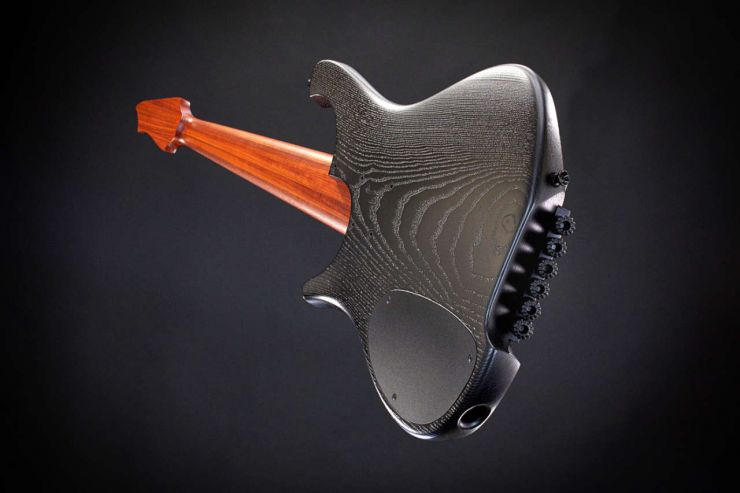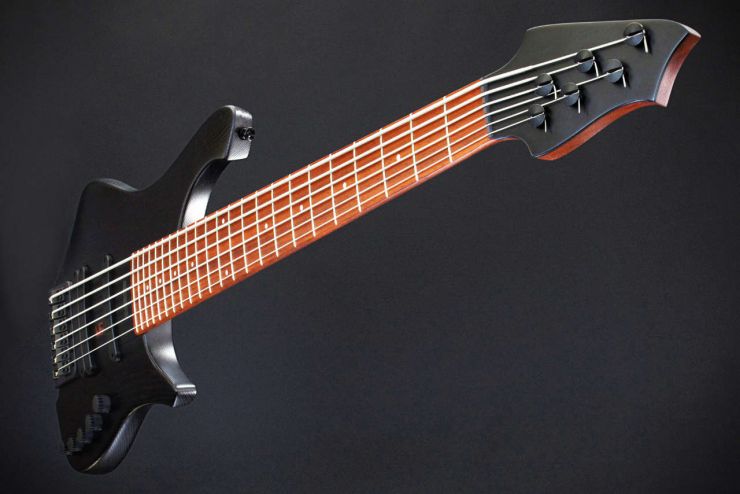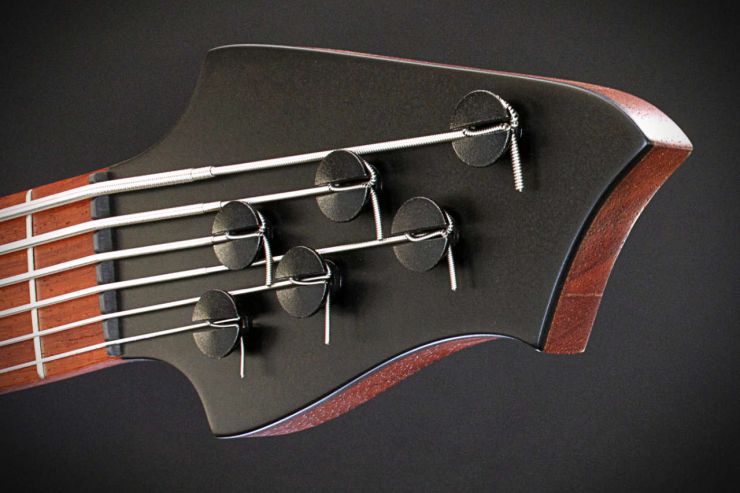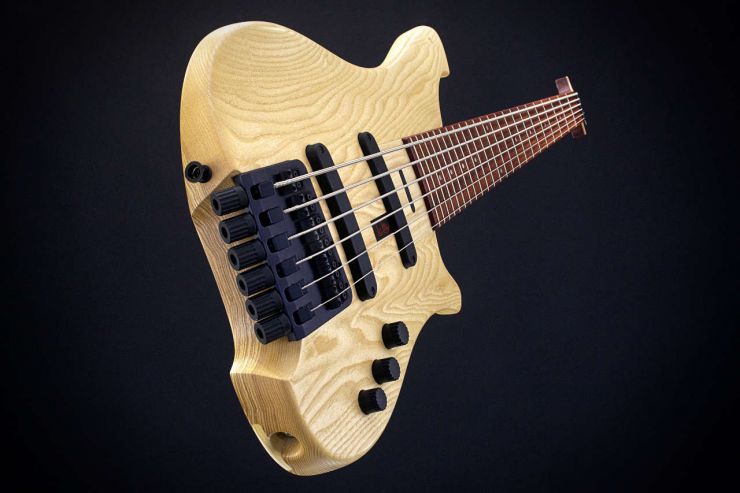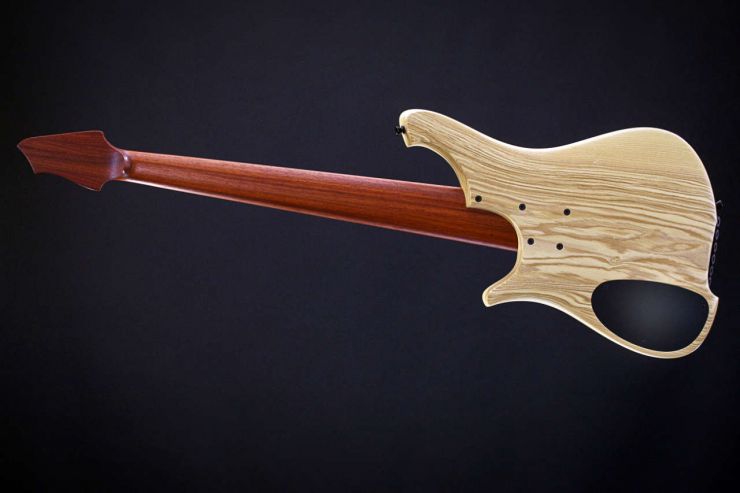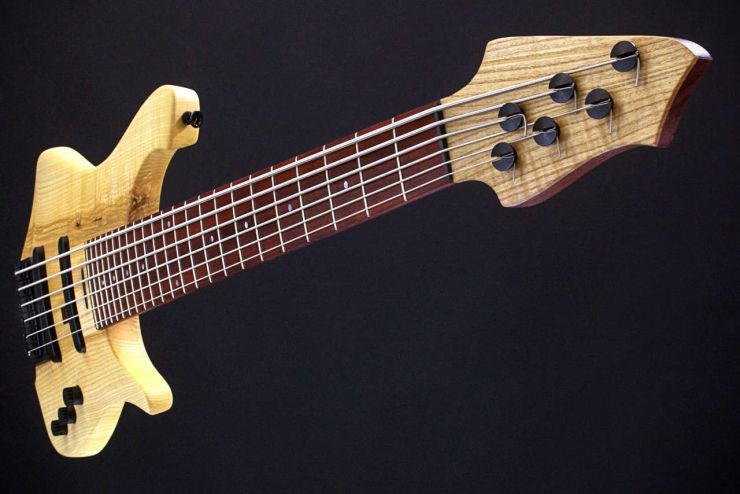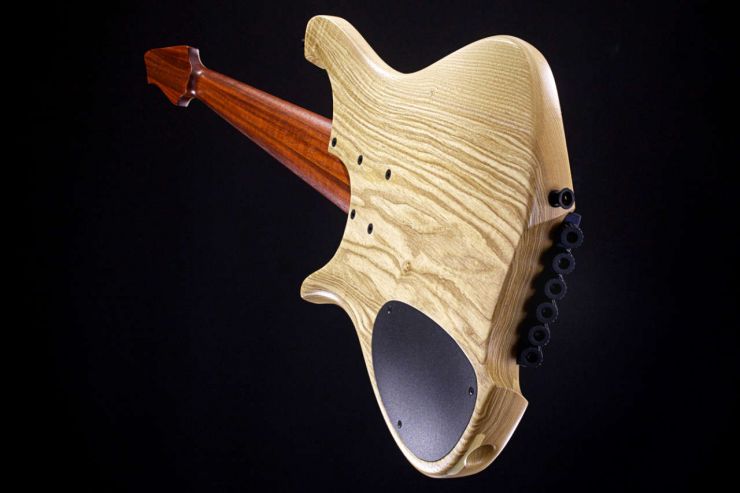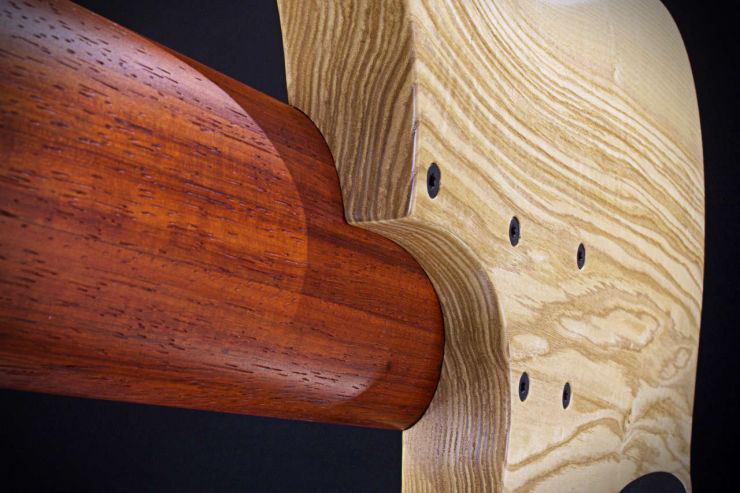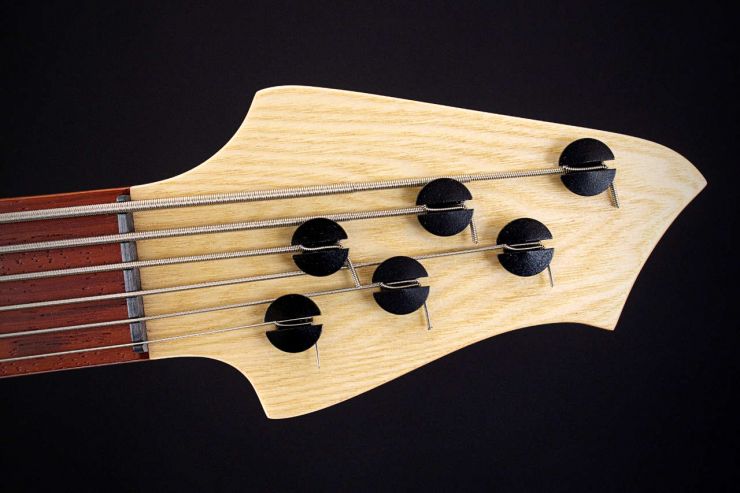 Headstock bollards, saddle carbon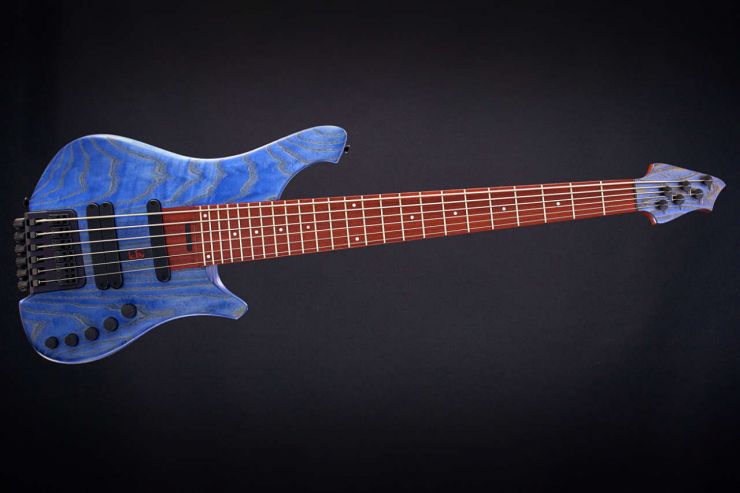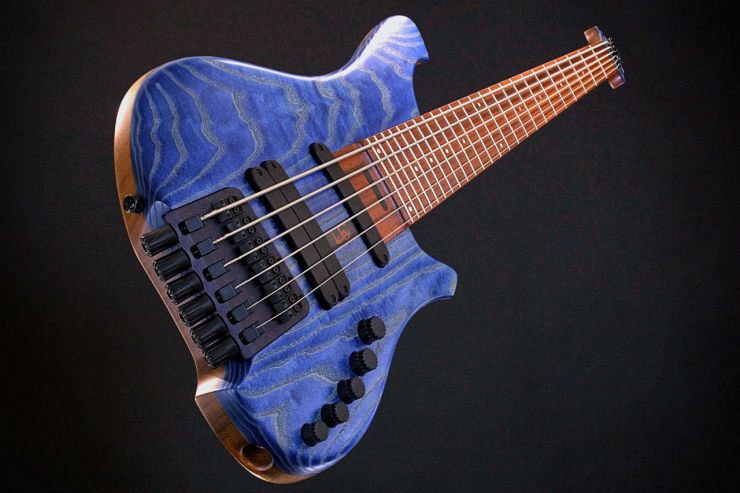 Sandwich ash sapele mahogany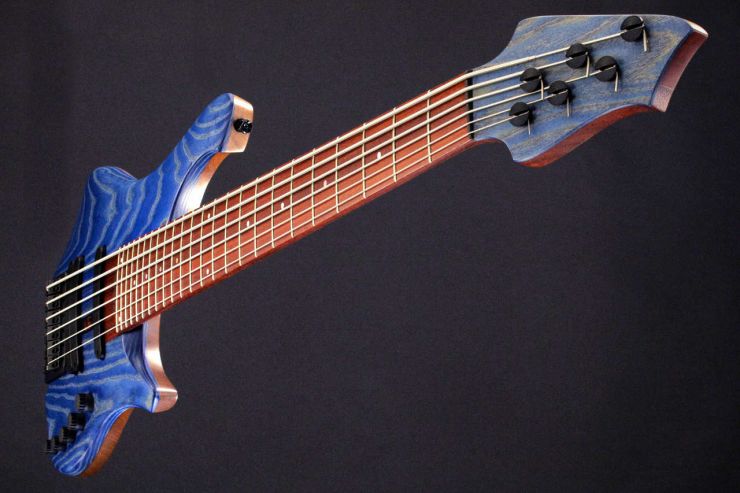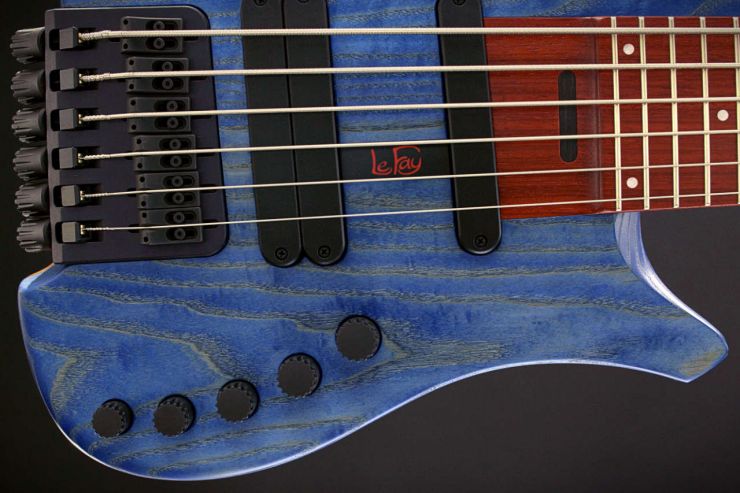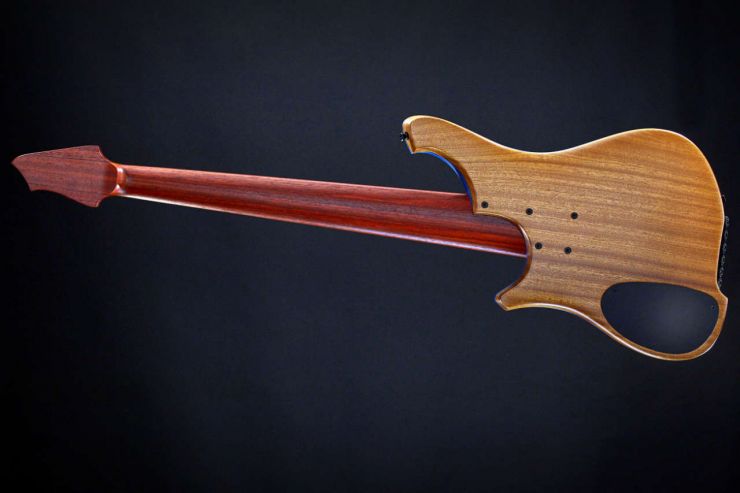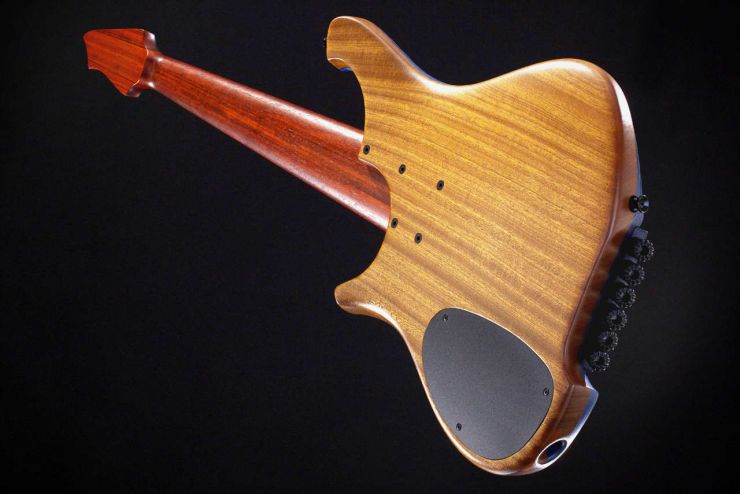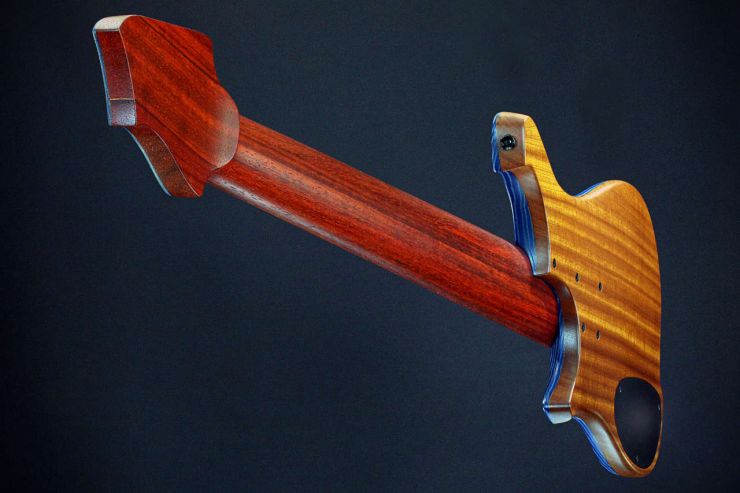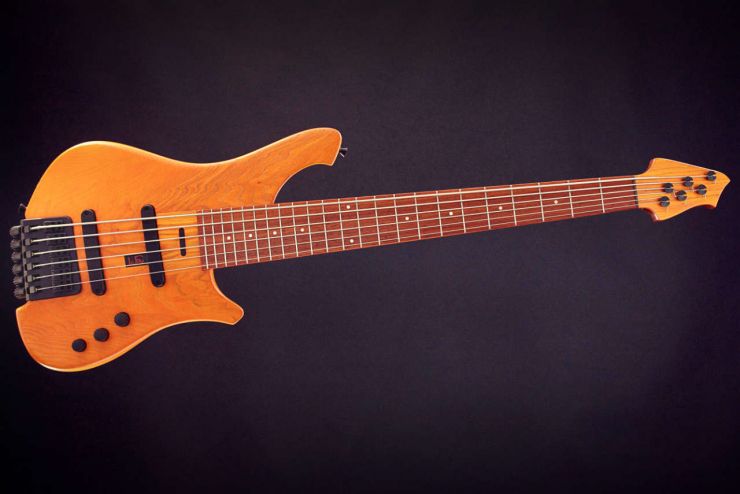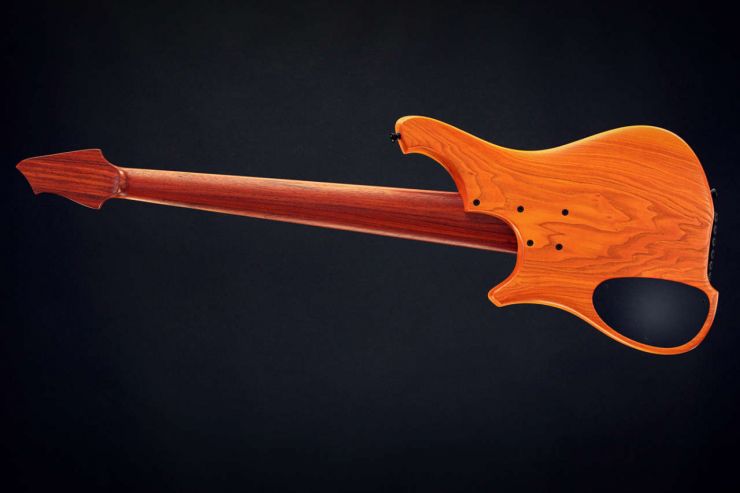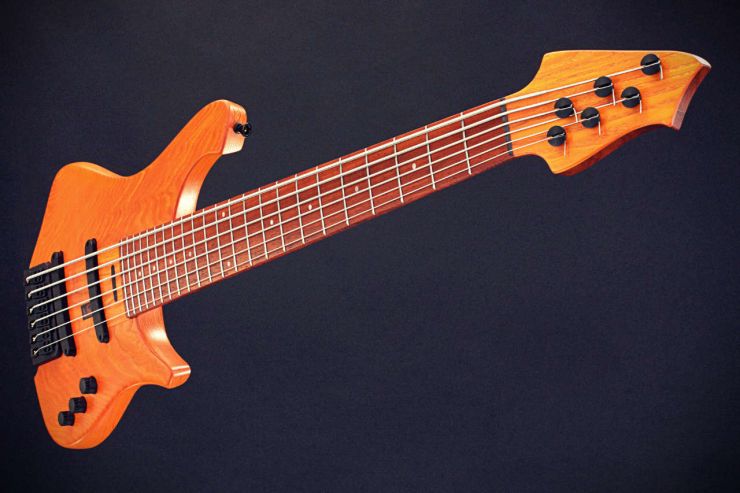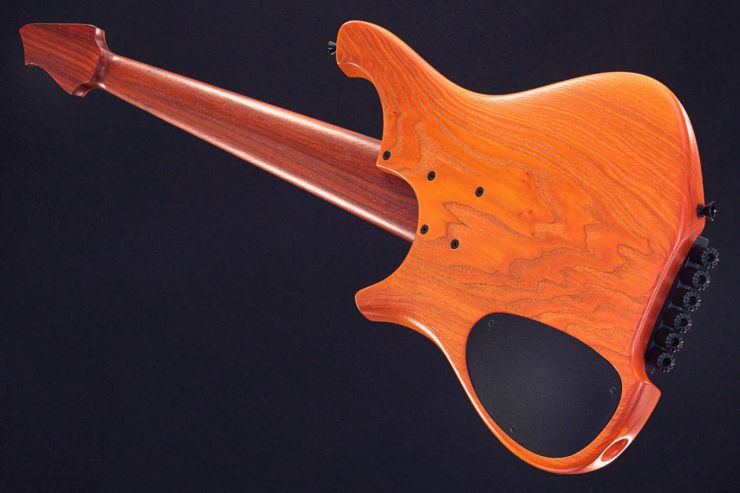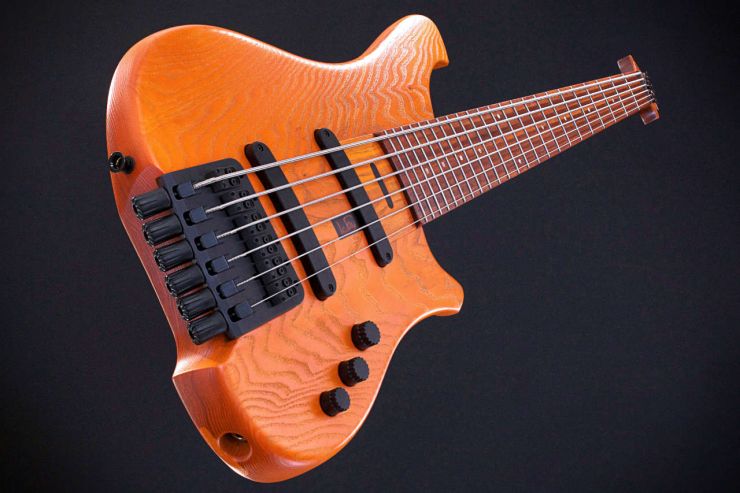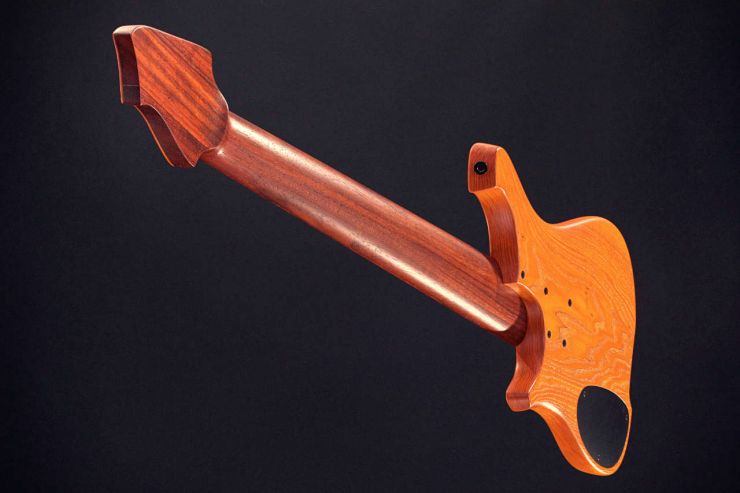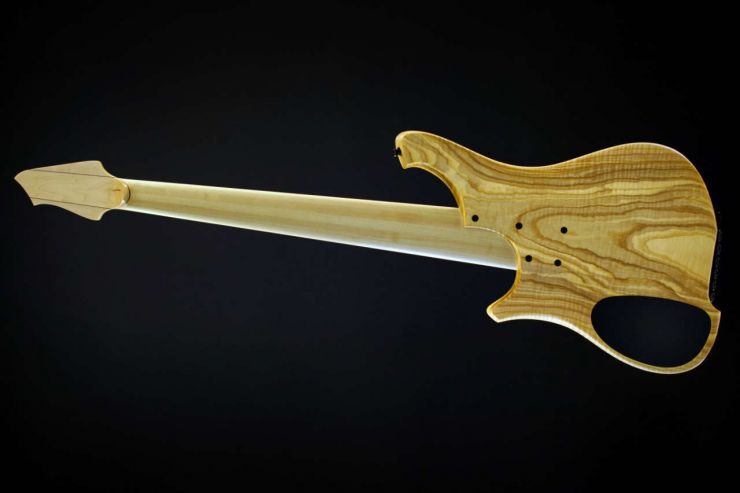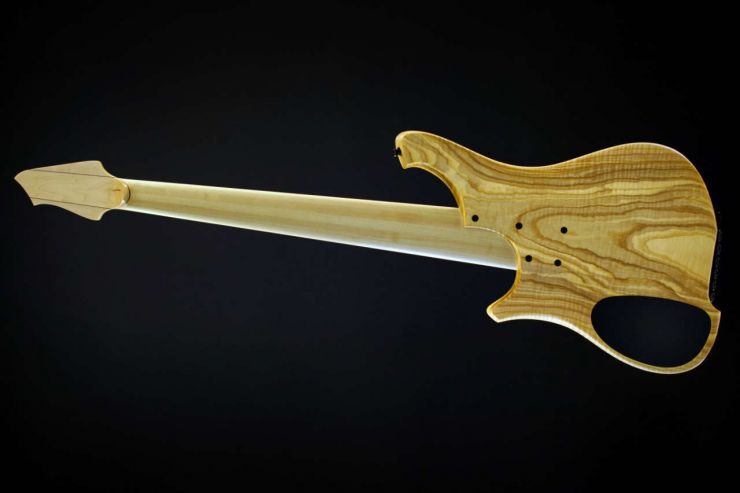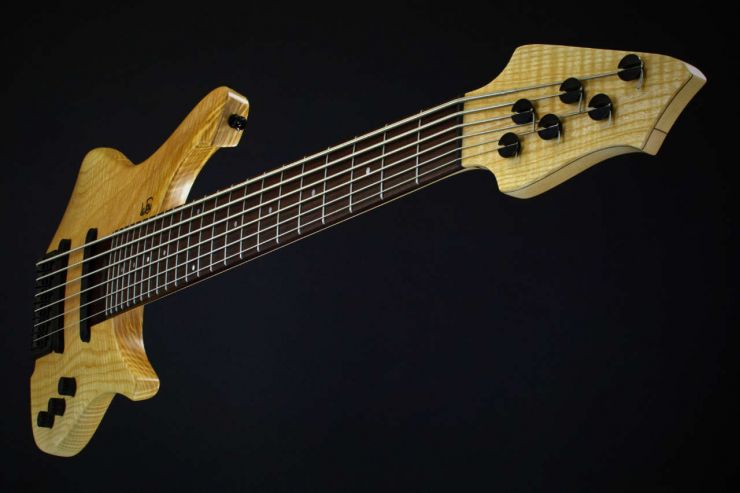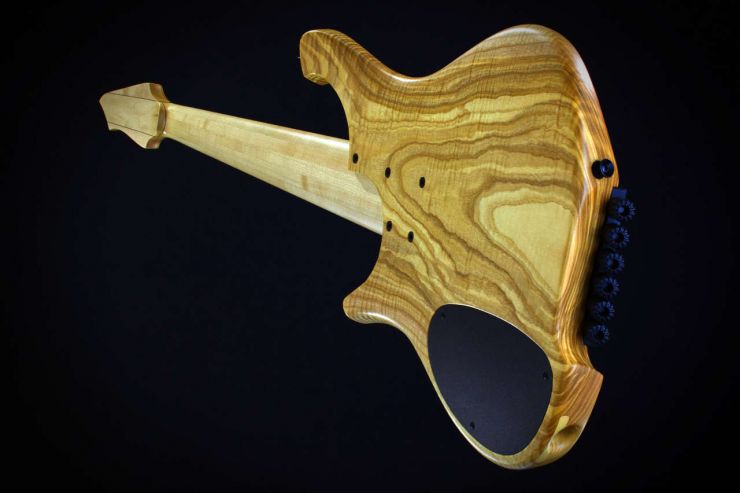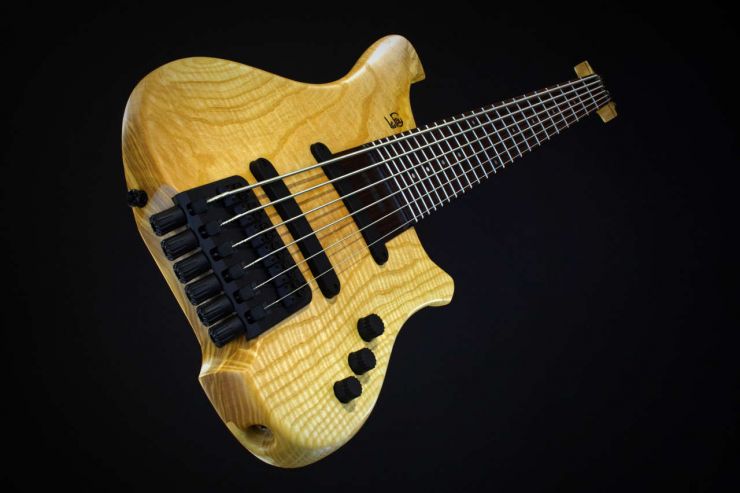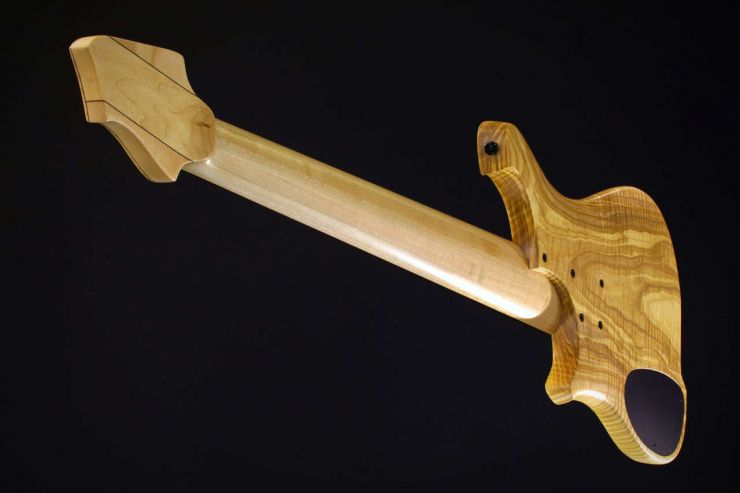 The gallery stops when your cursor is on the photo so you can look at all the details as long as you want. Great, isn't it?

We probably all still have the story of Karlsson on the Roof deeply engrained in our brain. Thank you, Astrid Lindgren. That's how quick model names are sometimes created."
The original KARLSSON was removed from Le Fay's range a while back because of changes in Le Fay's production techniques.
But meanwhile KARLSSON has sat on the bench long enough and is back again!
Reiner explains: "One of our customers told us he was looking for a lightweight version of a six-string with a string spacing of 18 millimetres.
It soon became clear we could only achieve this weight requirement with a right-hand tuning construction. Up until then this required a symmetrical body for the respective right-hand tuning bridge, I thought.
Although the customer agreed to this symmetrical body, I could clearly hear him grit his teeth because he had so wanted the asymmetrical Herr Schwarz body with its warped dynamic contours.
Since we at Le Fay always make an effort to fulfil our customers' wishes, I had another look at the Herr Schwarz body and tried to integrate the RHT bridge.
That was easier said than done, because room was also needed for the tuning screws, but there wasn't any. Yet, after a lot of rasping and filing, I finally managed to produce a new asymmetrical body shape with an RHT bridge.
All Le Fay's modern construction features were soon integrated and so we were pleased to inform our customer we could supply dynamic asymmetry as requested.
It was only later that I noticed with this construction KARLSSON had managed to sneak back into our range. It was obviously fed up of just sitting on the bench.
KARLSSON's magnificent performance deserved to be rewarded with a permanent regular place on the Le Fay list."
Switch to Le Fay's Formula 1 and try out this ultra-light six-string from Germany's award-winning bass maker. Important: Take a selfie of the grin on your face and send it to Le Fay. There's no prize but we're most curious and looking forward to your photos.
Please contact Le Fay directly or get in touch with one of our Le Fay dealers.

---
VMaybe these instruments are interesting for you: