PANGTON – Revival of a classic

The story began more than 30 years ago. Reiner was still young and wild, full of crazy ideas and, sitting at his kitchen table in front of grilled chicken drumsticks and several cans of lager, drew an electric bass with a unique design. Little did he know back then that his luxury Pangton bass would become a classic and that Le Fay was to be one of today's most reputable bass brands in the world.
Le Fay celebrated its first international successes with the Pangton at the Black Beat Night with big names such as Chaka Khan and Mother´s Finest. Bassists Wyzard and James Jamerson jr. were thrilled by the quality of the Pangton and soon became friends of Le Fay.
Over the years, many successful songs have been playing with a Pangton. They include "Luxus" by Herbert Grönemeyer (Norbert Hamm) and "Hypnotised" by the Simple Minds (Malcolm Foster). The latter even took his Pangton along on a world tour. Wyzard recorded the entire Mother's Finest Album "Black Radio Won't Play This
Record" with his red Pangton.
Even in those days it wasn't just called "playing the bass" but "playing the Pangton". Everyone who tries this wonderful bass out can testify to that. "There are lots of customers who sell all their other basses of different brands once they become owners of a Le Fay bass, because that's all they want to play on from then on," Reiner reports.
In early 2018, the Pangton got an extensive update and is now the best Pangton Le Fay has ever built
Just like the very first models, this bass doesn't need a headstock. The Pangton's stunning body now seemingly attaches itself to the bassist, which ensures excellent playability and enables a relaxed and energy-saving way of playing it.
PANGTON 5
How does PANGTON sound?

You get PANGTON as:
PANGTON 4
PANGTON 5
PANGTON 6
PANGTON STEELE
PANGTON MULTISCALE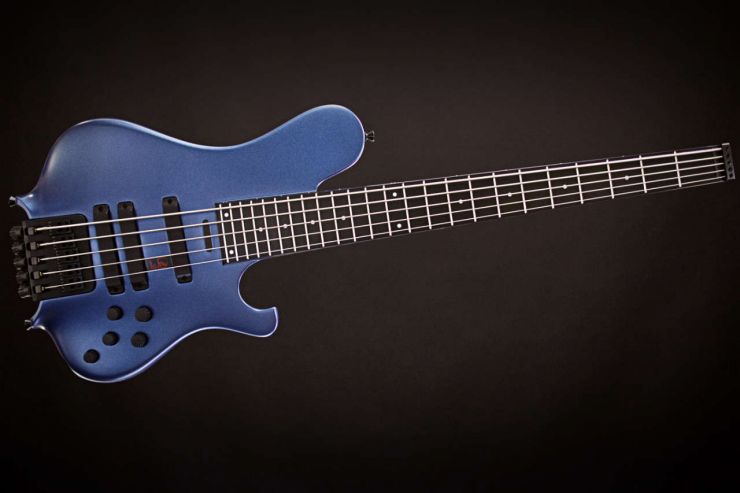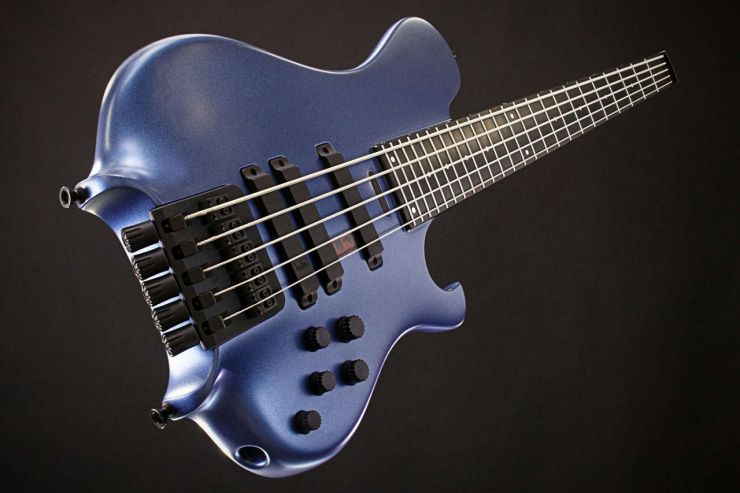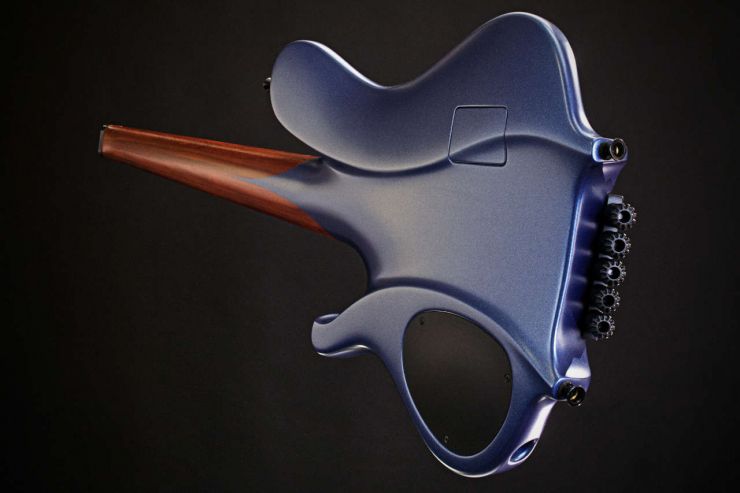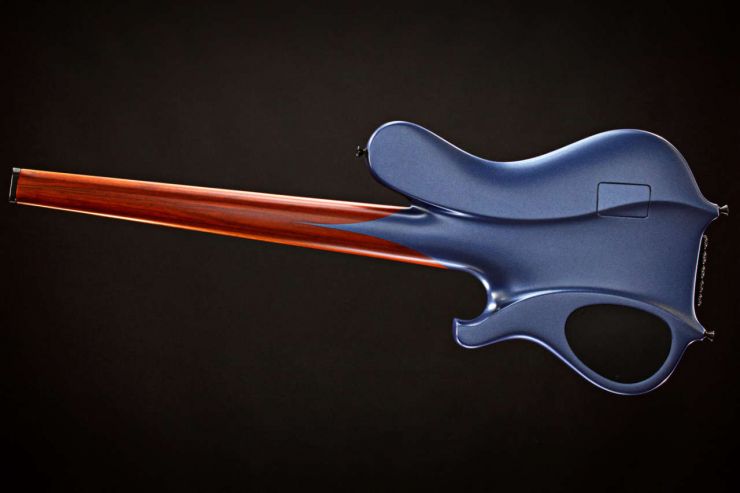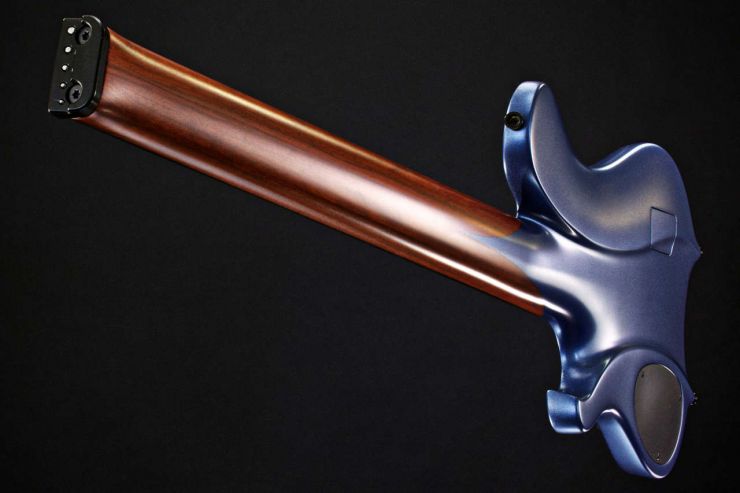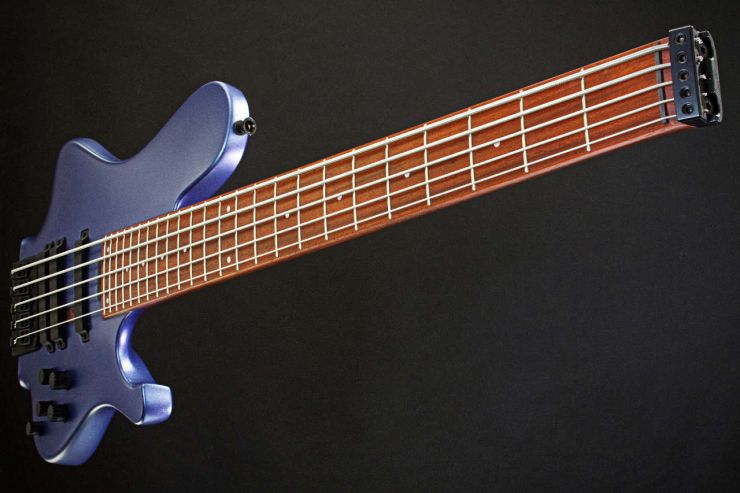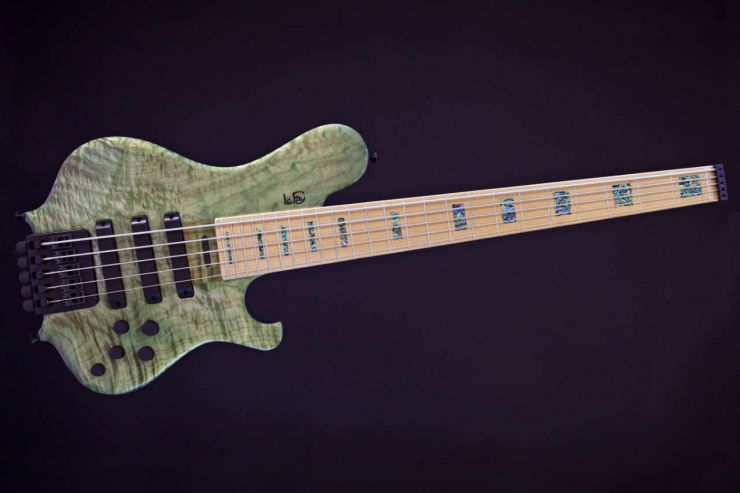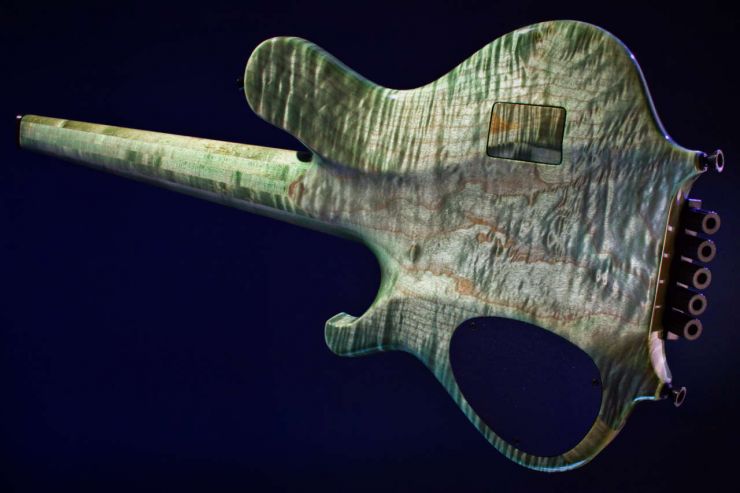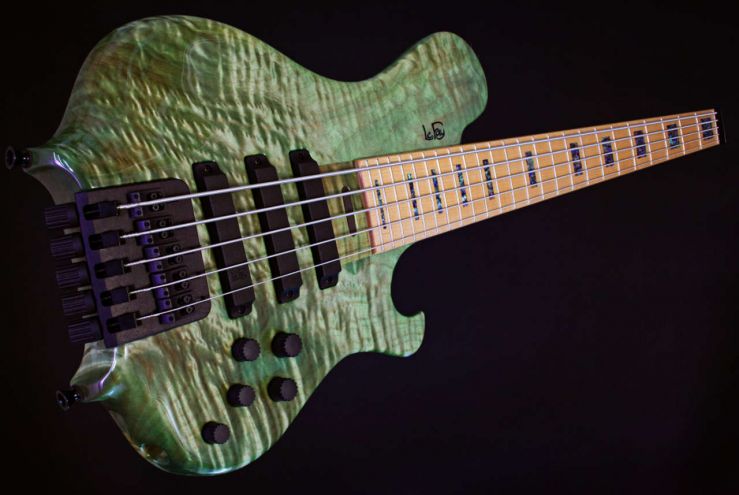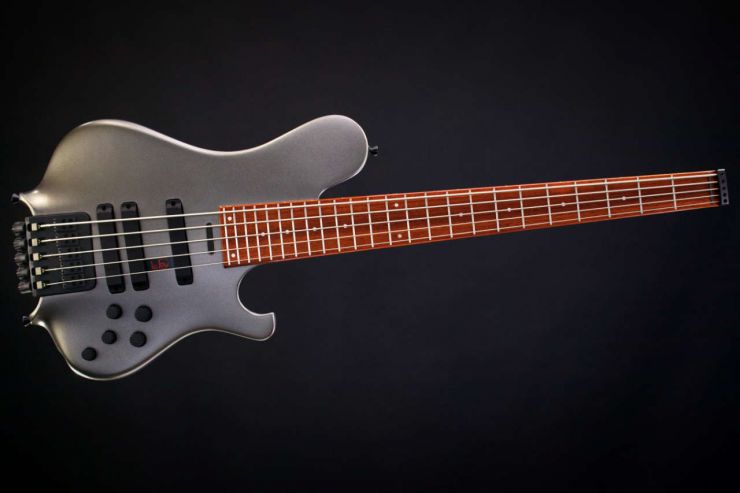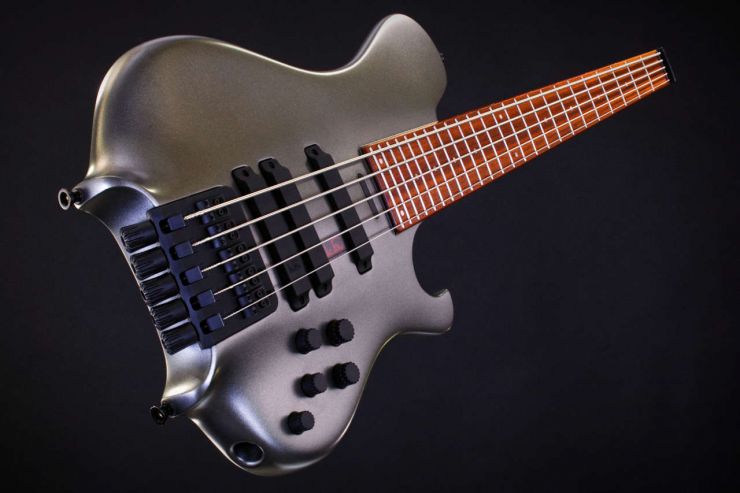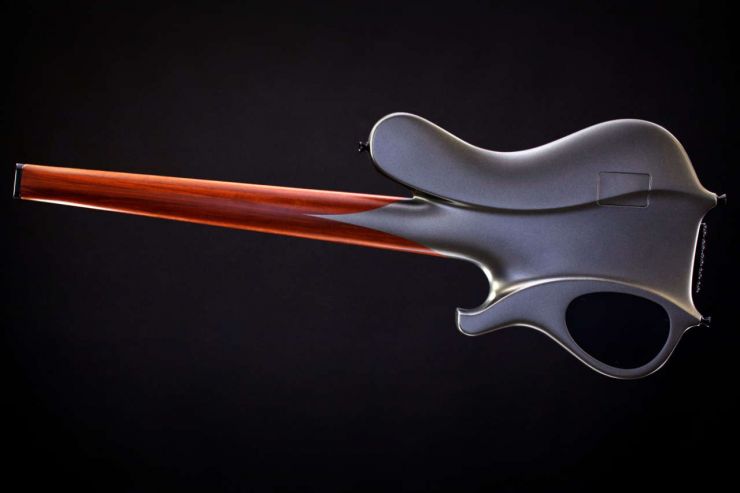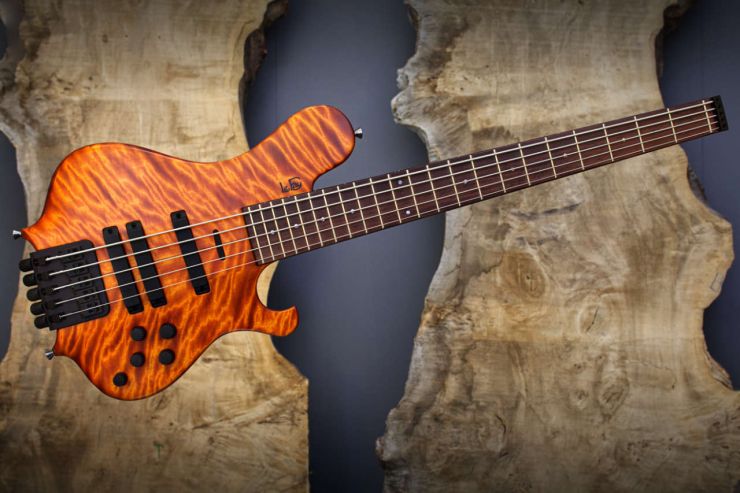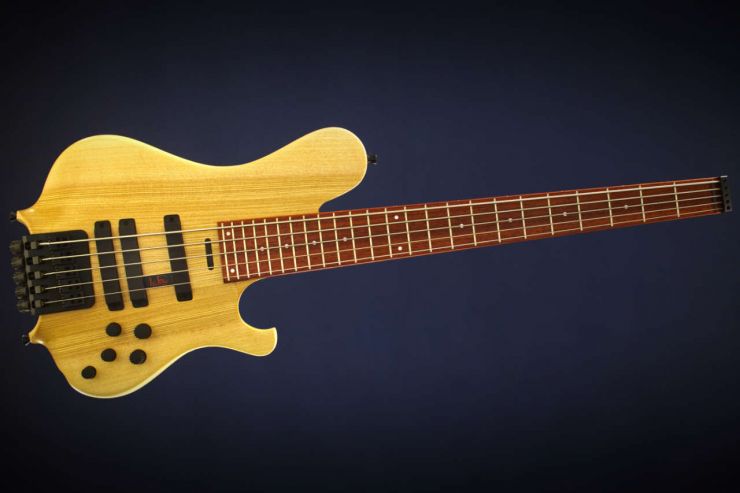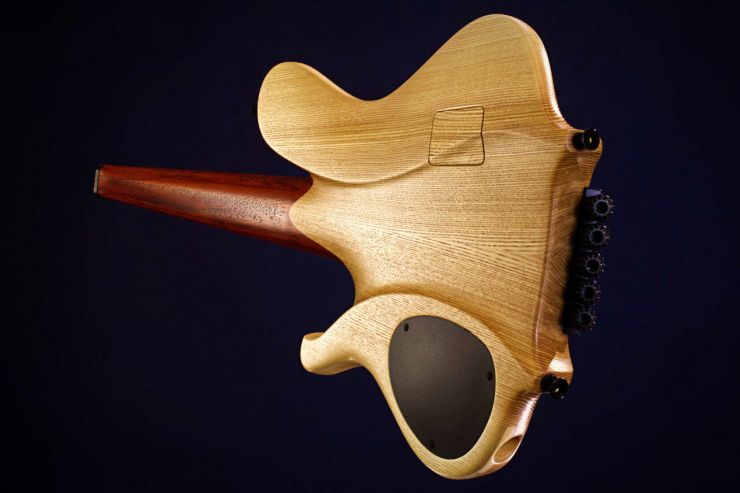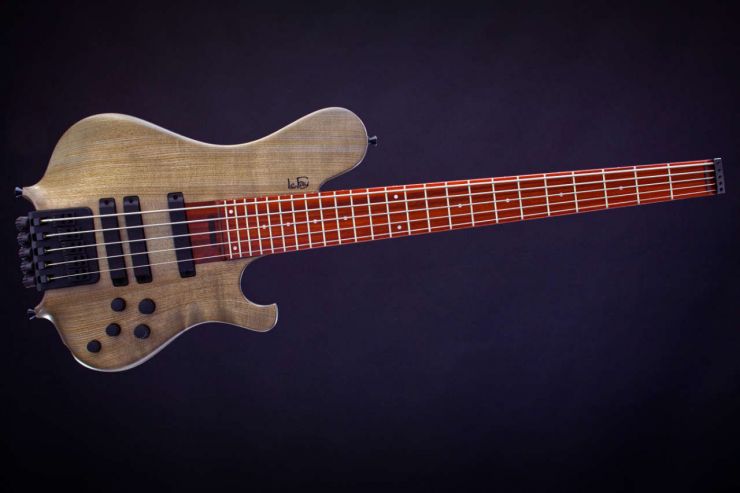 Ash stained in silver-grey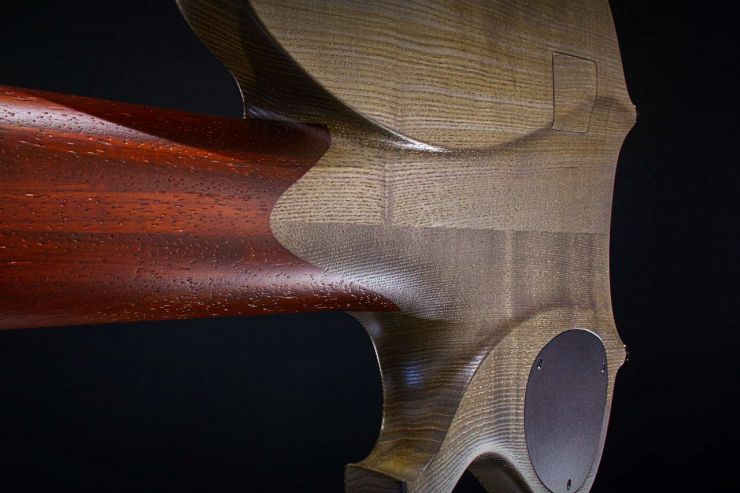 Acrylic open-pored satin finish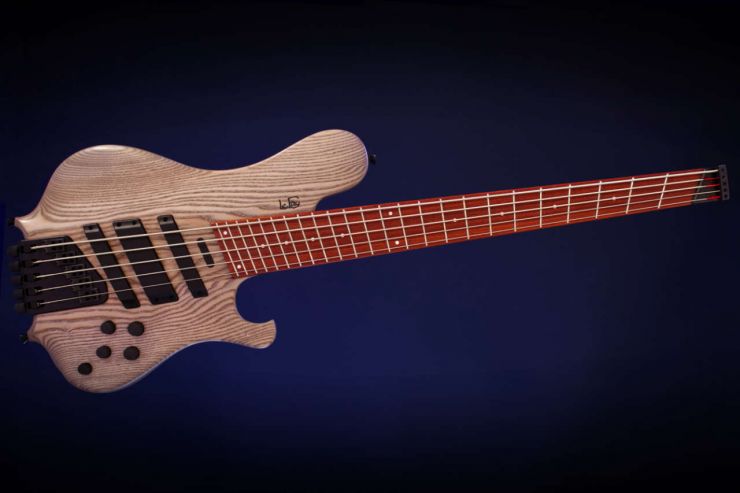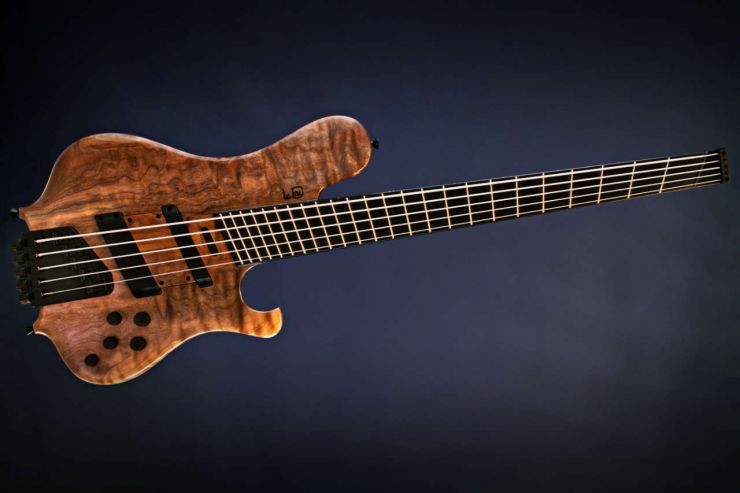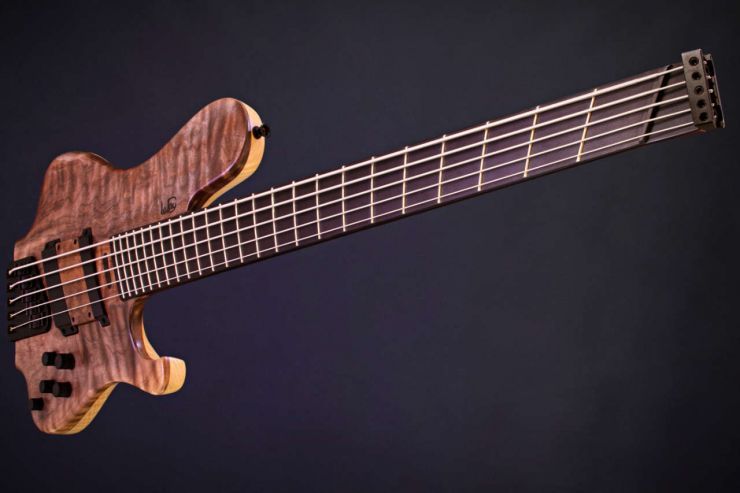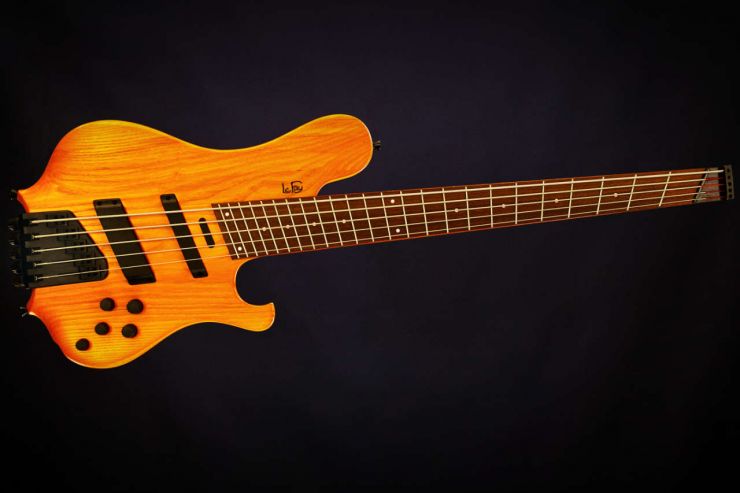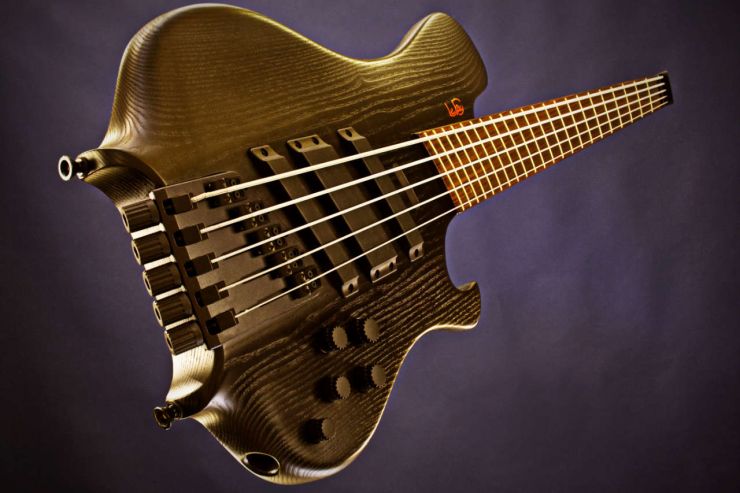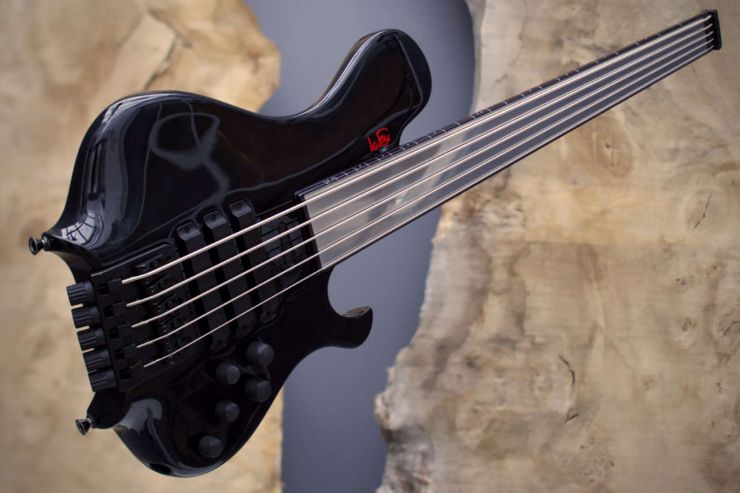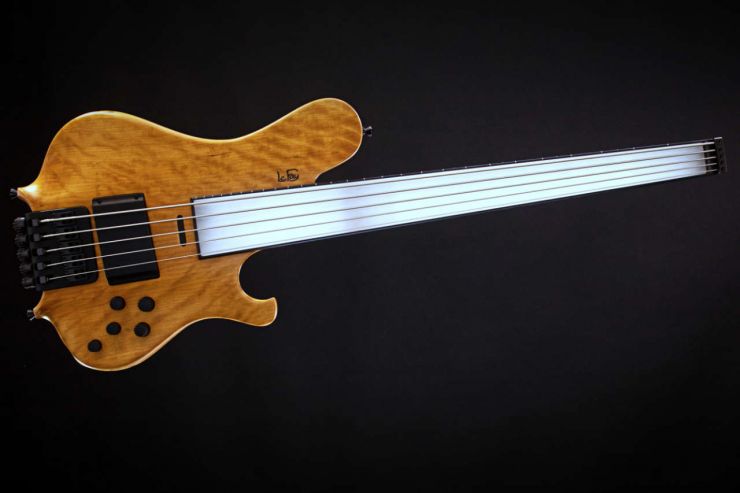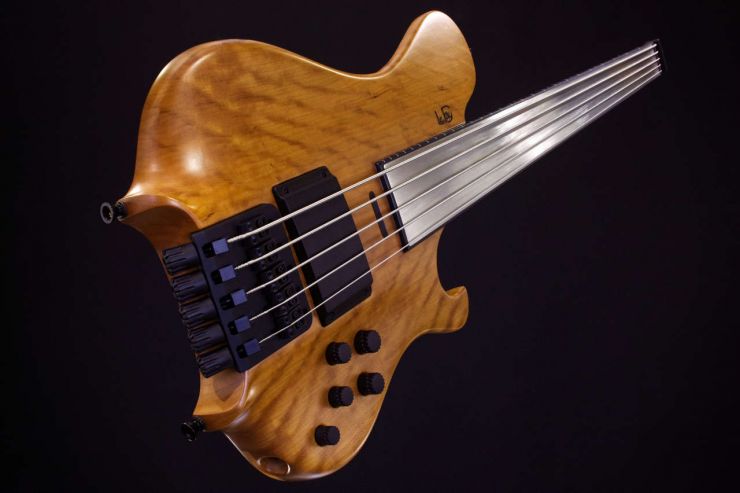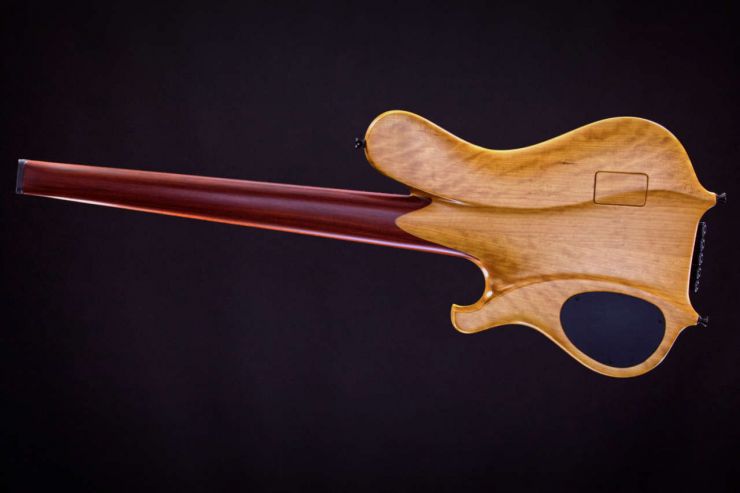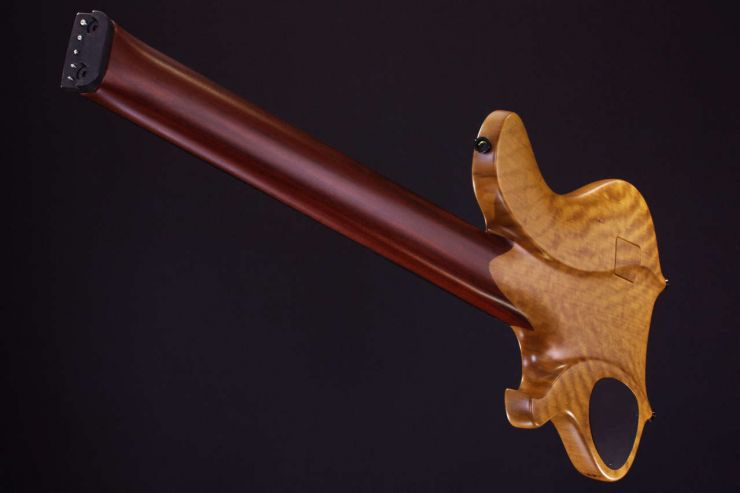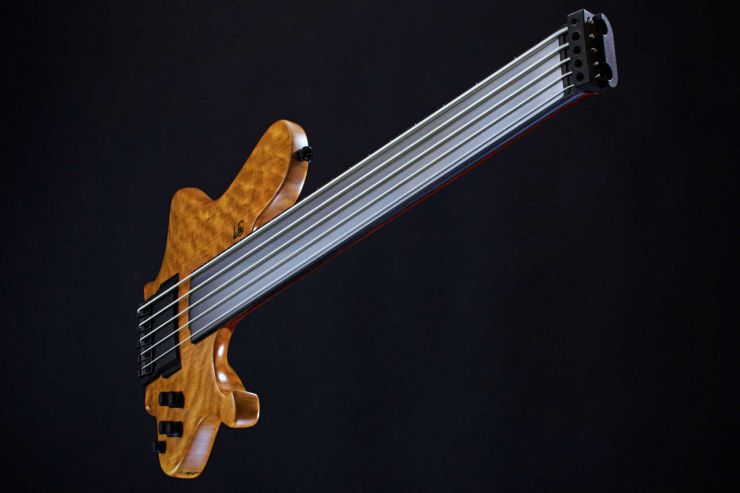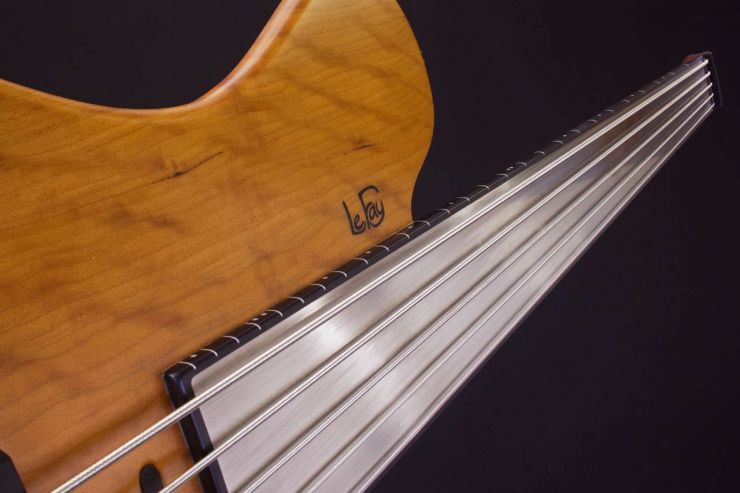 Stainless steele and lateral fret markings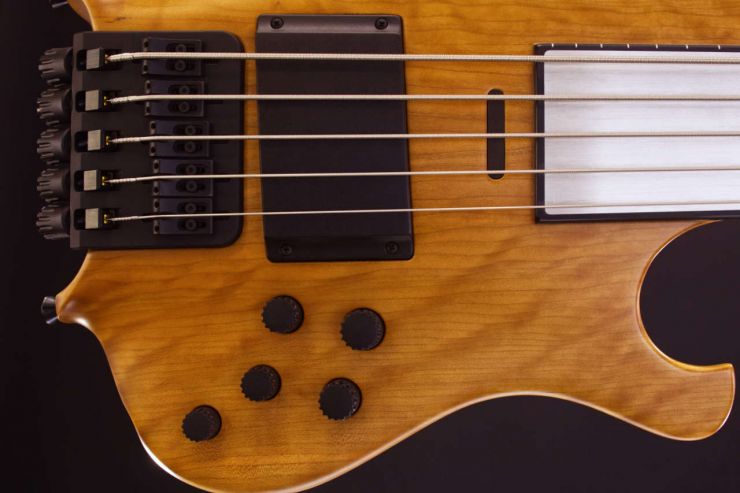 The gallery stops when your cursor is on the photo so you can look at all the details as long as you want. Great, isn't it?
PANGTON 6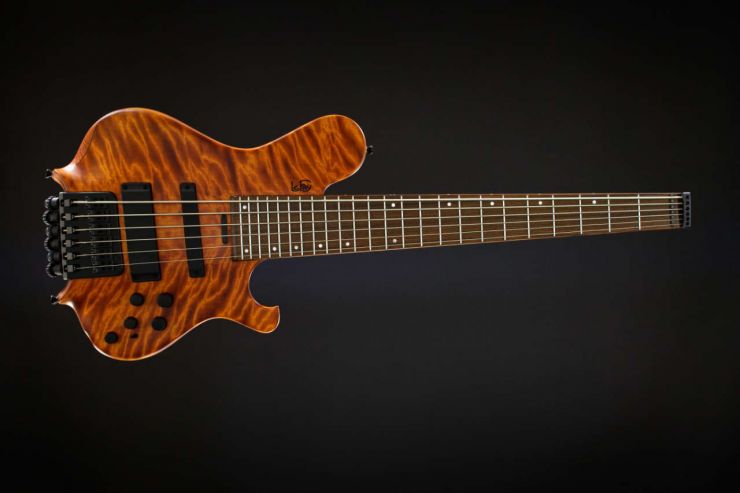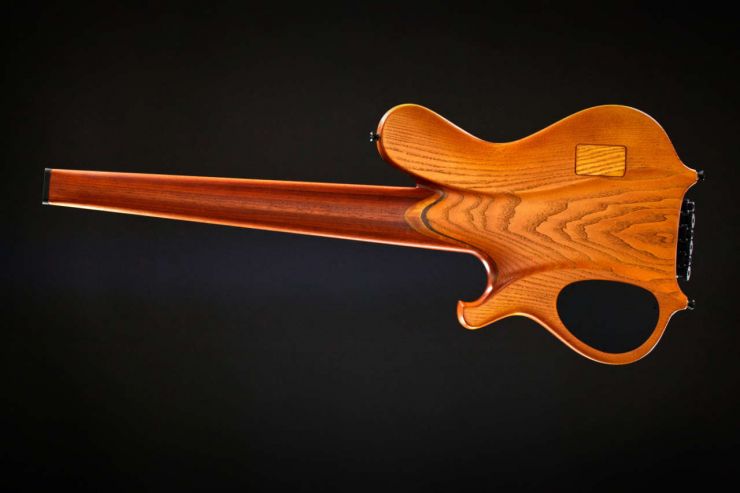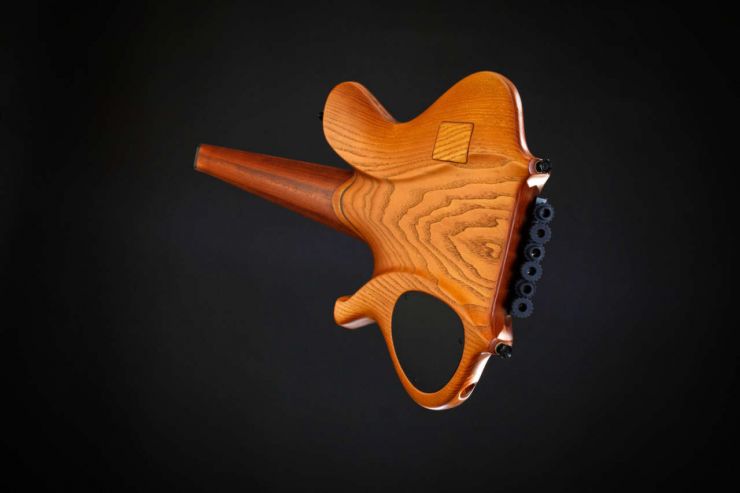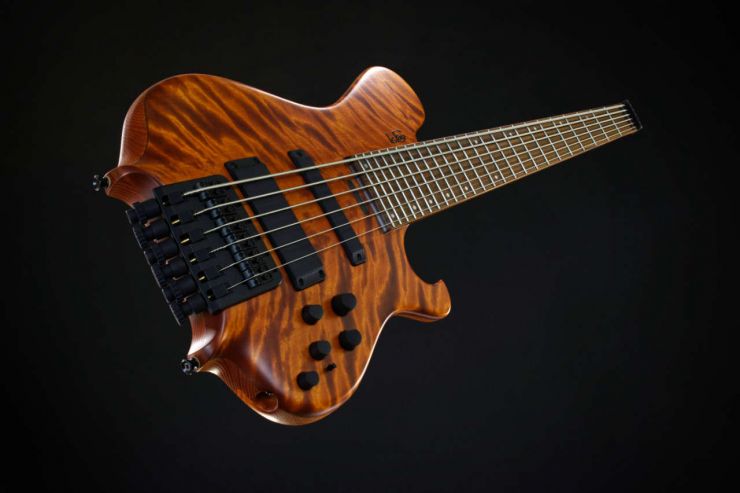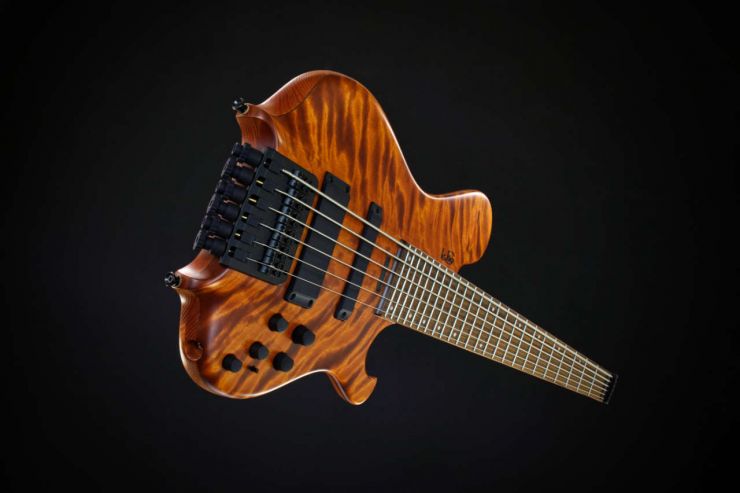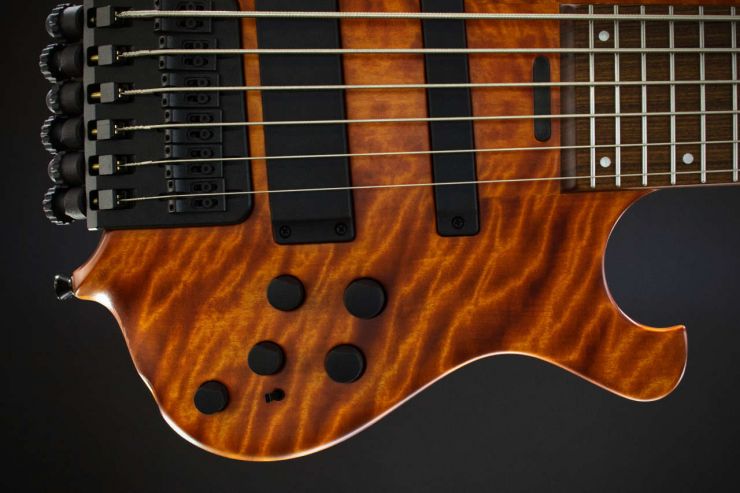 The gallery still stops when your cursor is on the photo. Great, isn't it?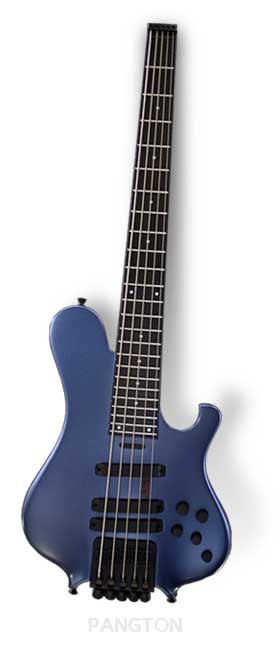 The dynamic reserves of the Pangton come to the fore like a steam hammer! You can add enough accents with your right hand whenever you need to gain respect in the band. "This e-bass allows you to play really low" and "this mega bass sounds sensational" is what the testers say.
Even in the basic version, the new Pangton is fully equipped. Three newly developed single-coil pickups and the outstanding active 2-band sound control created by the magnificent electronics specialist Andreas Richter are part of the parcel.
Meik's comment on this: "Reiner spent many weeks on designing the new pickups. You can't imagine how much work is involved to improve something that's already very good. Andreas Richter and Reiner discussed individual frequencies to keep optimizing the system. The result is incredible!"
Also included in the standard version is the "Premium" fretwork, which for other models is an optional extra that does not come free of charge. Intricate details, such as the flush logo, add finishing touches to the look.
Thanks to a process specially created by Le Fay, it's now possible to internally stiffen the body of this headless bass, which is not visible from the outside. This is just one of the many innovations from Le Fay, for which the company from Kibitzreihe in northern Germany doesn't "play its own trumpet". With the help of this innovative technology, it has become possible for the first time to make the ash wood body wonderfully thin at the back to move the strings for the right hand even closer to the bassist.
Also the angle of the neck has been made even larger, moving the first fret pleasantly closer to its player. Starting with material of just 55 mm thickness, no other Pangton has ever wrapped itself around the musician as much!
When producing their hand-made instruments, Reiner and Meik are absolute quality junkies: of course, the Pangton – just like all the other Le Fay basses – is exceptionally well crafted and made using components of only the highest quality. Only the best, perfectly seasoned, organically cultivated and straight-grown wood, the best aluminium and purest stainless steel as well as select lacquers are used. Le Fay is totally uncompromising in that respect!
Reiner says: "After all, you pay a lot of money for one of our instruments. We greatly appreciate that and it's an honour for us to work for you. Our aim is to present you with an instrument that has the maximum artisanship money can buy."
This uncompromising artisanship was also what convinced the jury of the German Musical Instrument Award and won Le Fay first prize in the Bass Making category in 2017.
Equipped with a clear, powerful sound, noticeable B-string and unique playability, the Pangton from Le Fay is most certainly one of the best headless basses in the world. It comes in a 4-string, 5-string and 6-string version.
Finally available: meanwhile fully perfected, this fantastic luxury bass from Germany's award-winning bass makers Le Fay means you can now buy the best Pangton ever!

---
Maybe these instruments are interesting for you: