WARAN – The bass from Le Fay that's a beast round your neck
There are about 80 different types of varanus (monitor lizards, in German: "Waran") and they live in tropical and subtropical regions of Africa, Asia and Australia. Their tail is muscular and long; monitors can use it to rout its enemies...
Bleep... Just a sec! Animal kingdom, wrong film!
And yet our Waran compares well to this scaled reptile: hard contours, the long cutaway and the diabolical head-plate are distinct characteristics of the Waran, and with its powerful sound it's very impressive not only in heavy metal bands. Whether it's able to rout enemies has yet to be proven.
"When I look back at the Waran's creation process, it still makes me chuckle and I sense a slight twinge in my elbow," says Reiner. But more about that later.
The aim Le Fay had in mind when they designed the Waran was an e-bass for musicians with extravagant tastes, for self-confident limelight enthusiasts who express their passion with the instrument's design. It's built for leather-clad bassists who play high-speed lines and need hammering pressure for their wild staccato that continues all the way into the B-string.
Technically it was soon obvious to Le Fay how they could create such a sound. The actual challenge was the design of the bass itself. They wanted it to fit in perfectly in the monitor's natural habitat, i.e. on stages across the globe.
Reiner provides the anecdote as to how this special design came about:
"Even though my bones were already aching from a long day's work, I was intent on drawing the design for the Waran that evening. I had noticed that evenings and nights were the time I was most productive when it came to putting new design ideas to paper.
WARAN 5
How does WARAN sound?

You get WARAN as:
WARAN 5
WARAN 5 Multiscale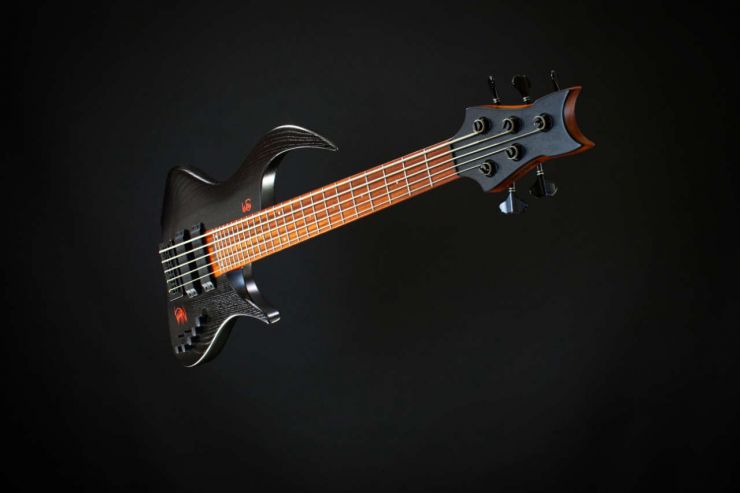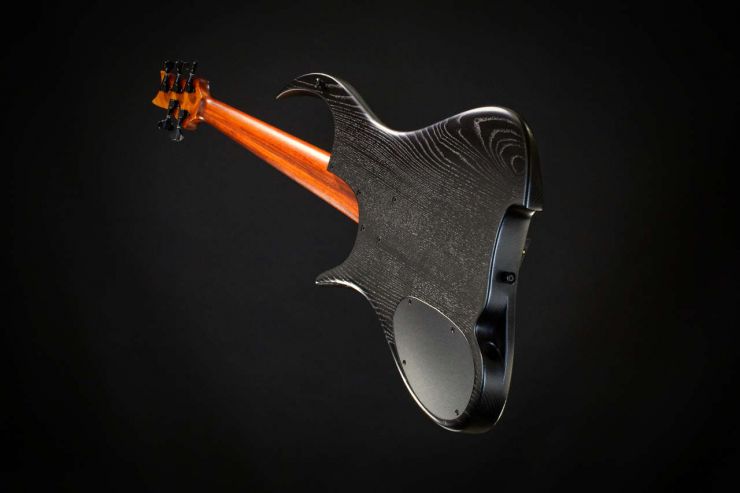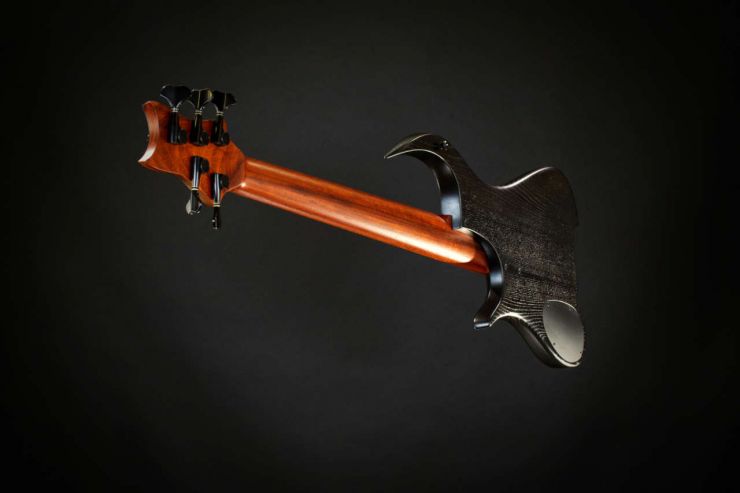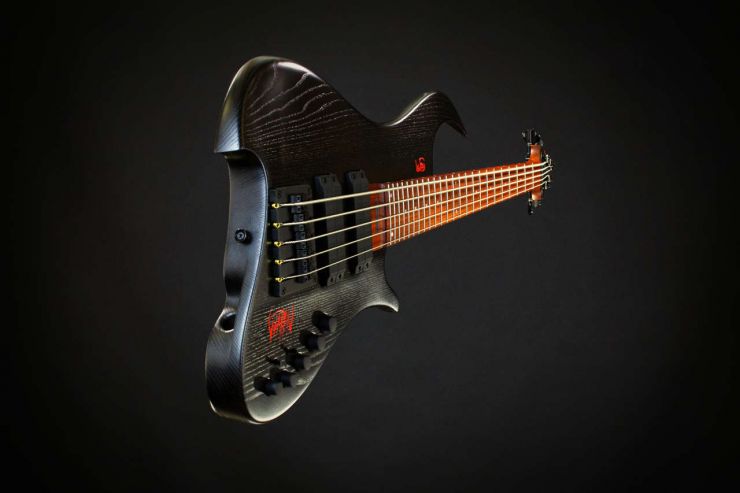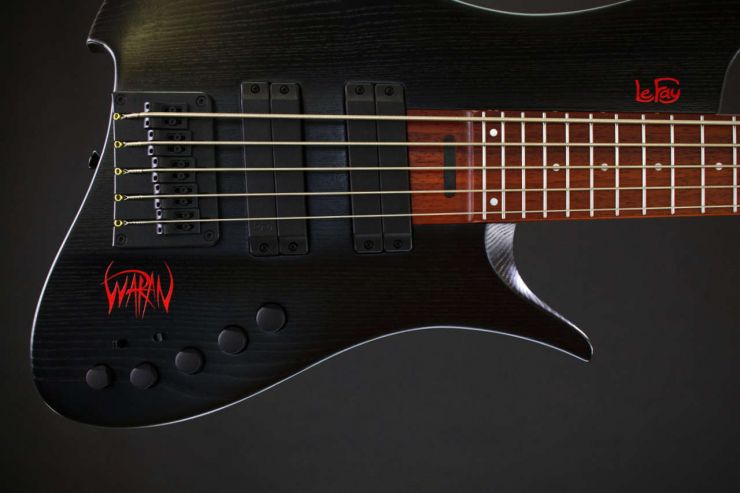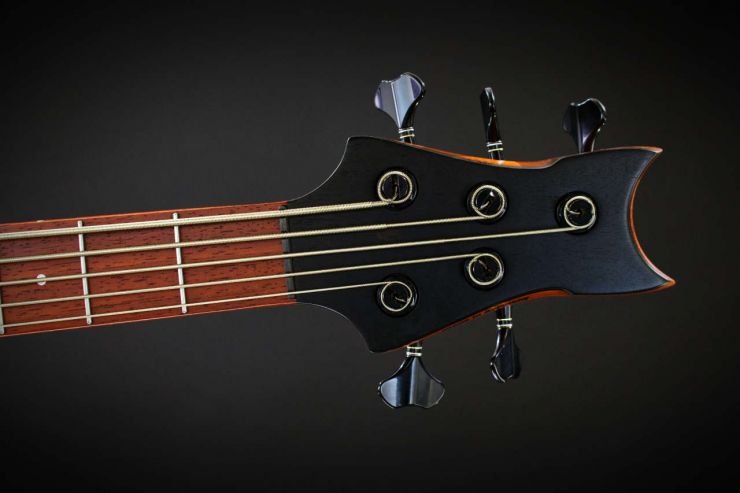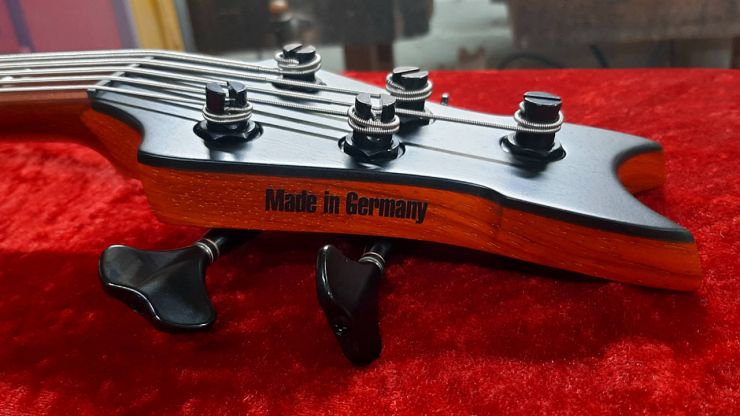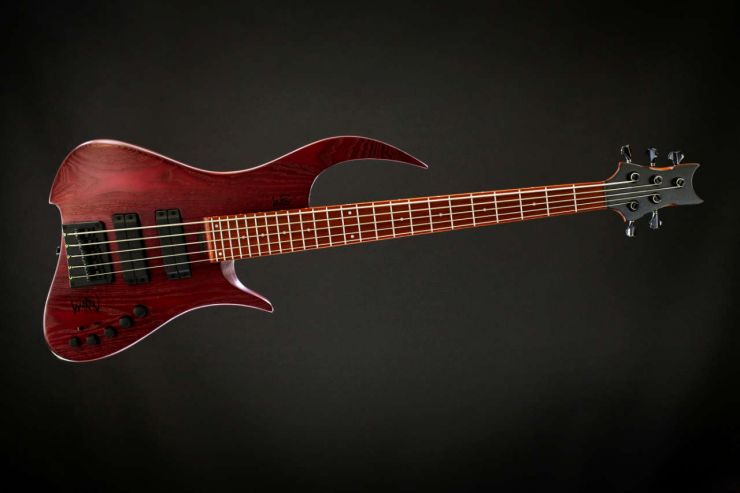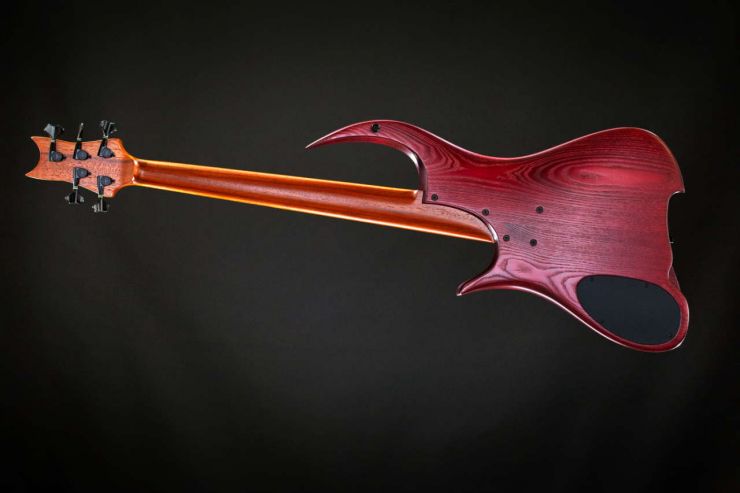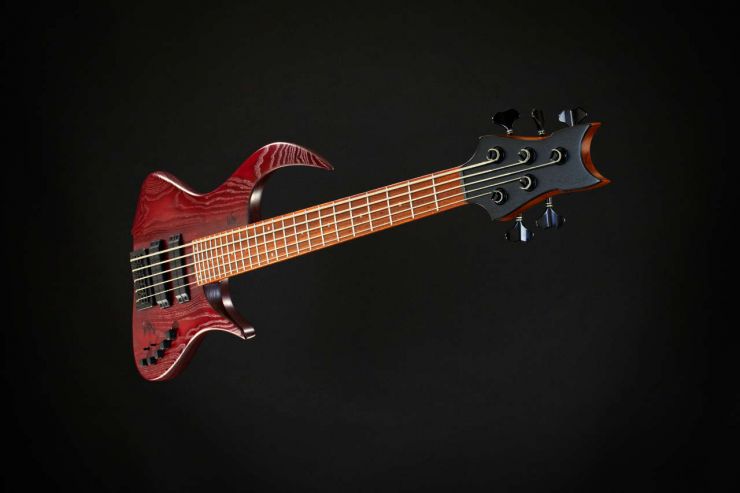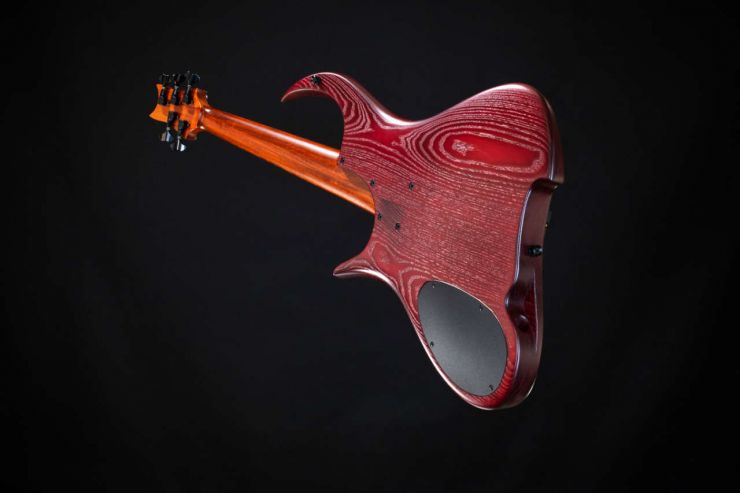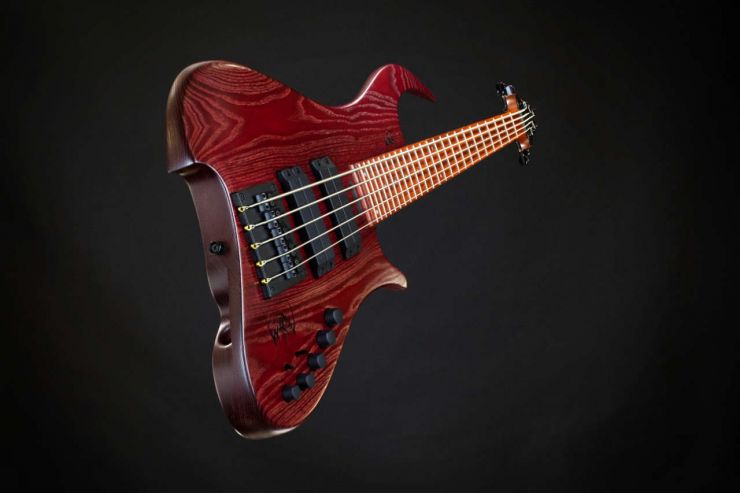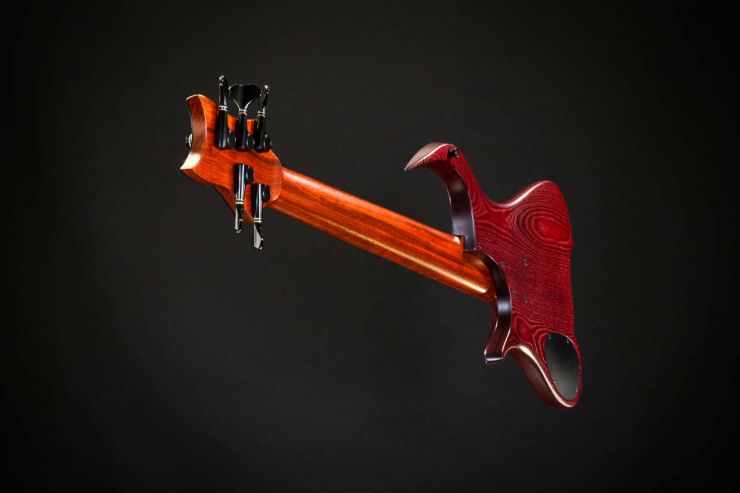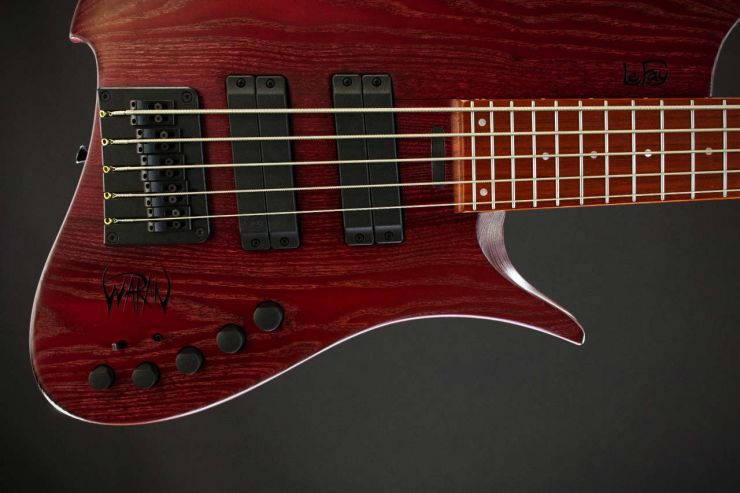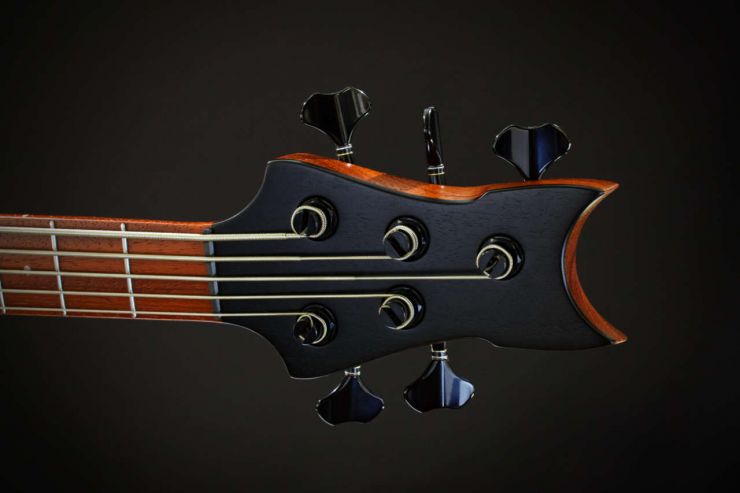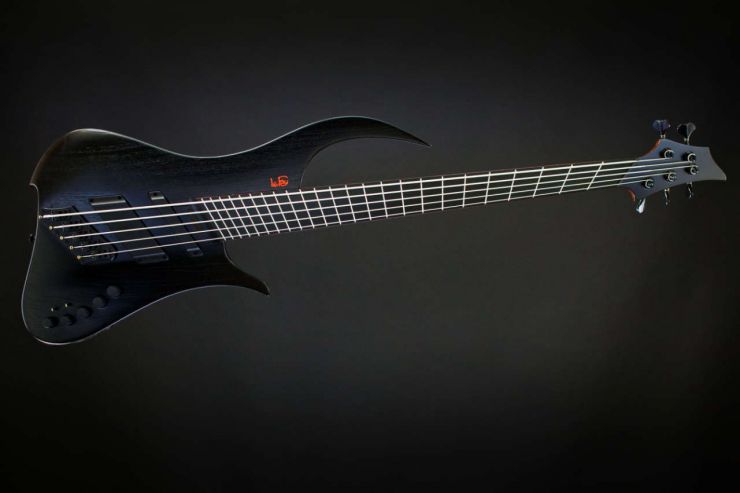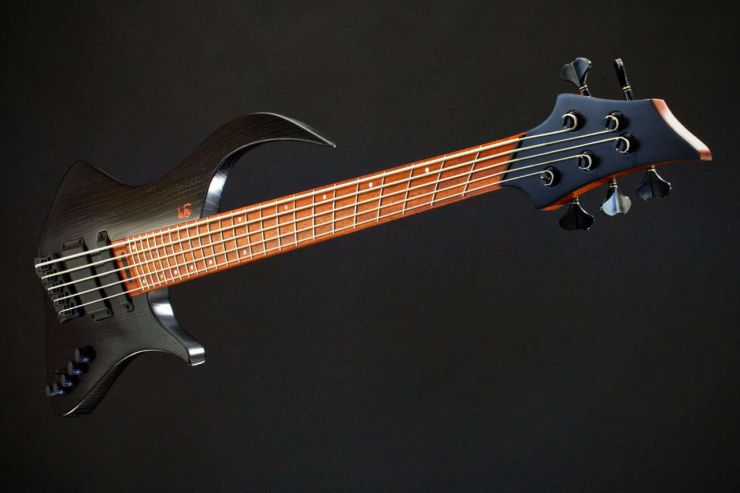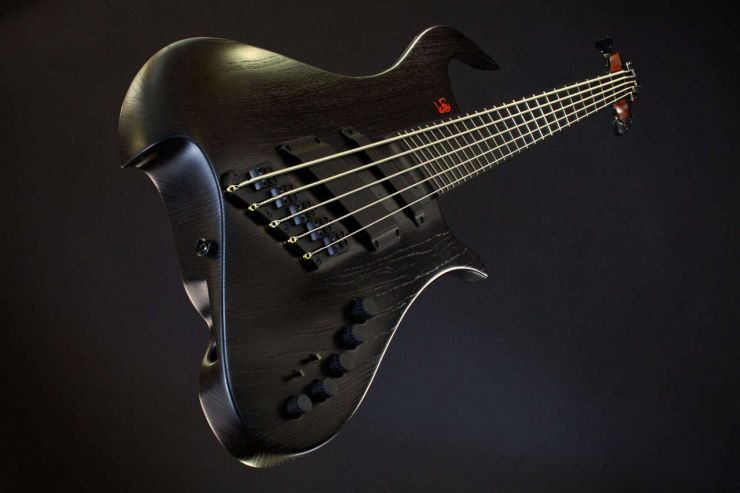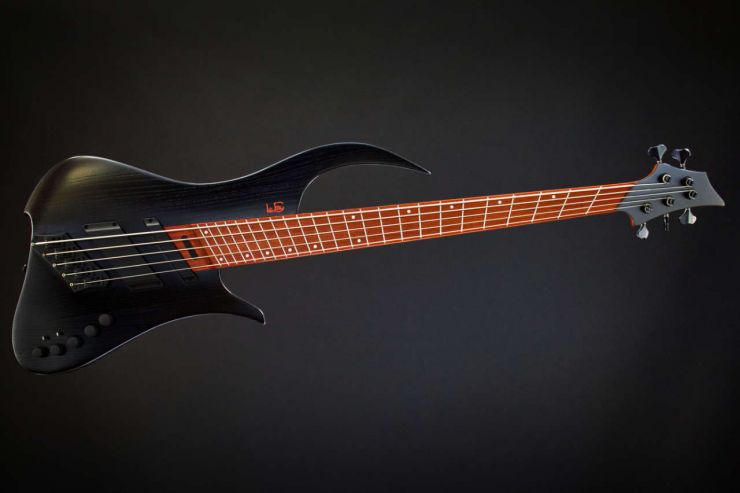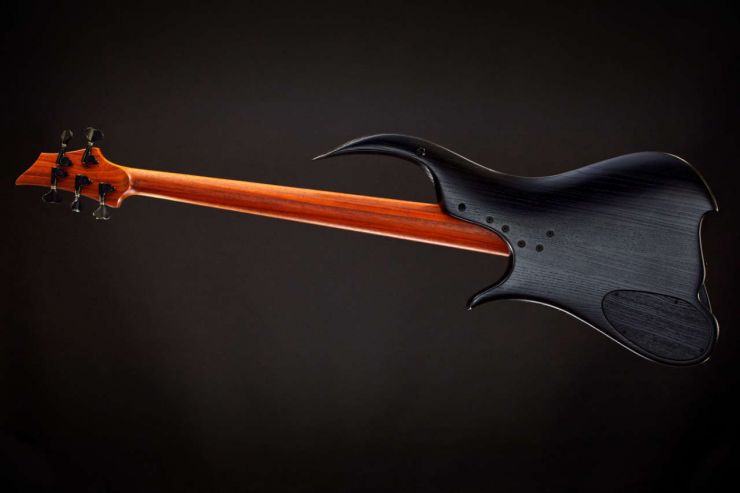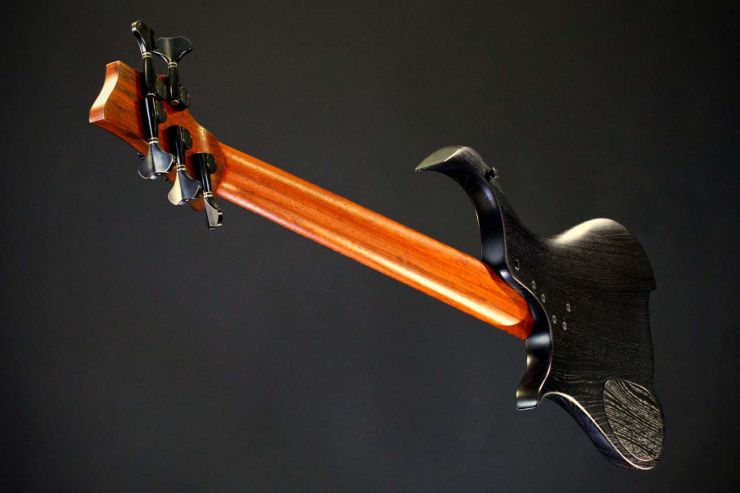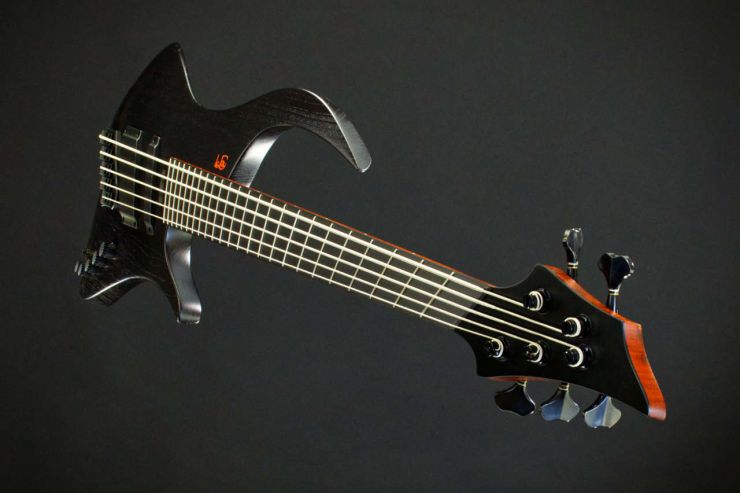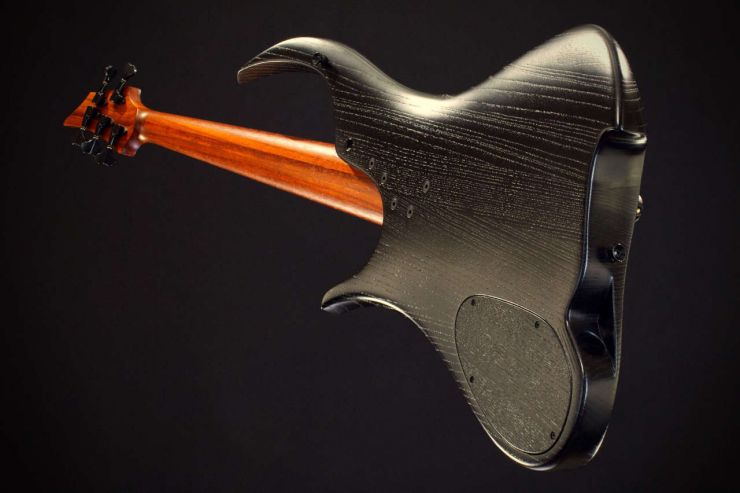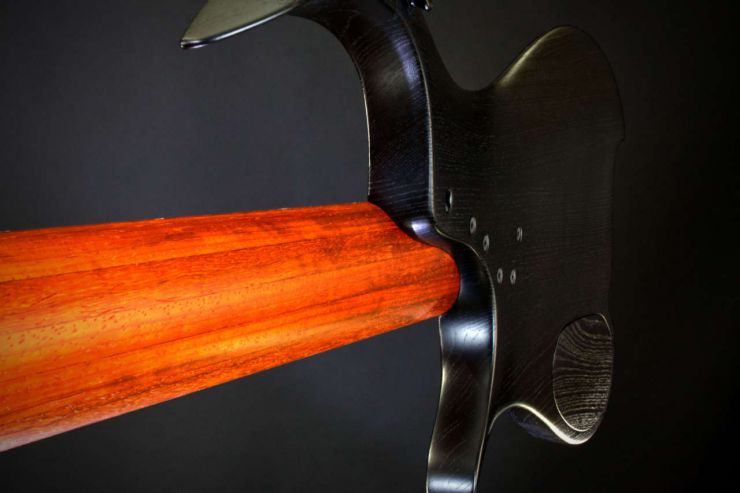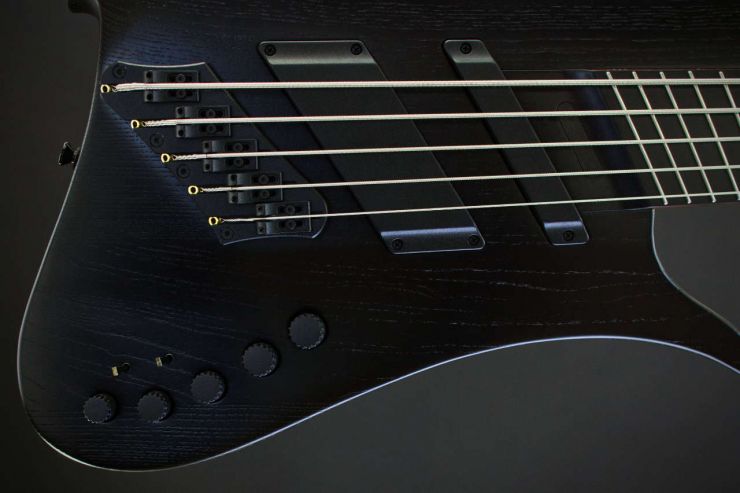 Stainless Steel frets and fretwork premium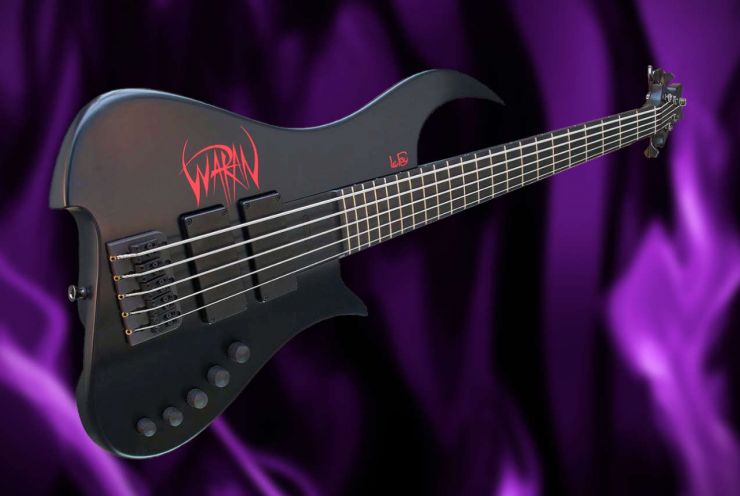 Thank you Detlef Brandmeyer for the great typeface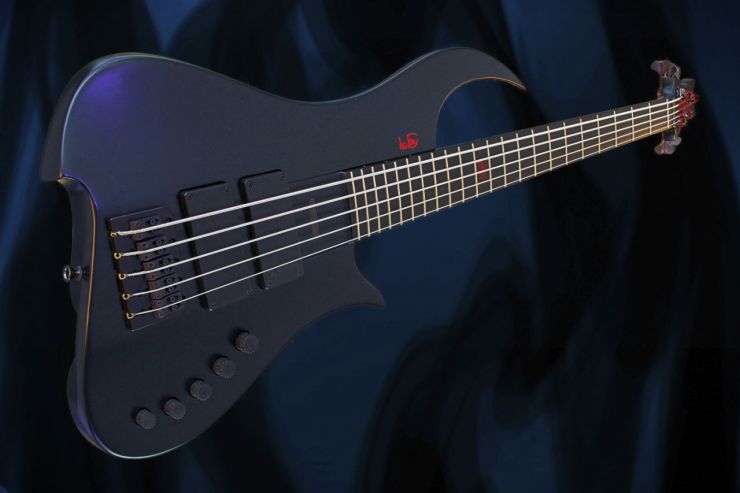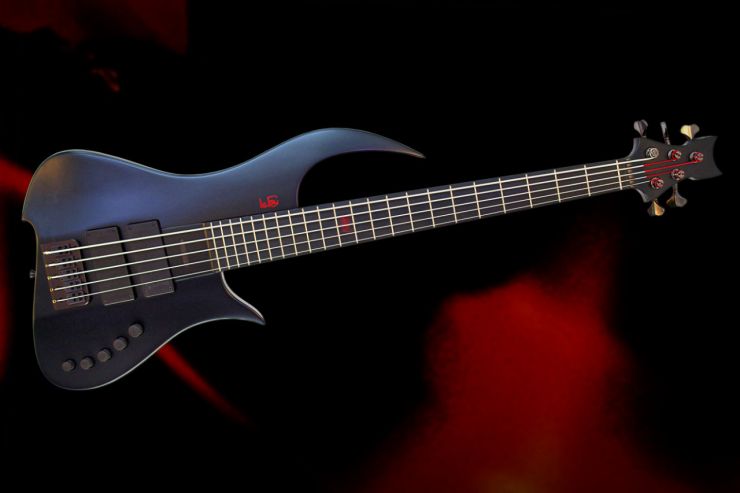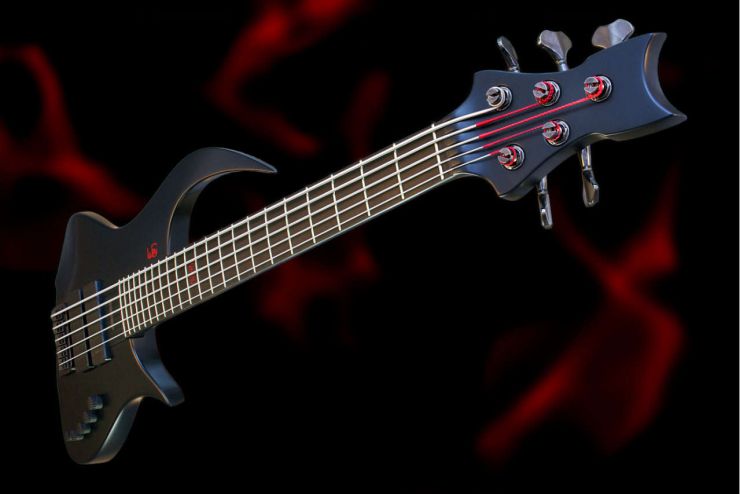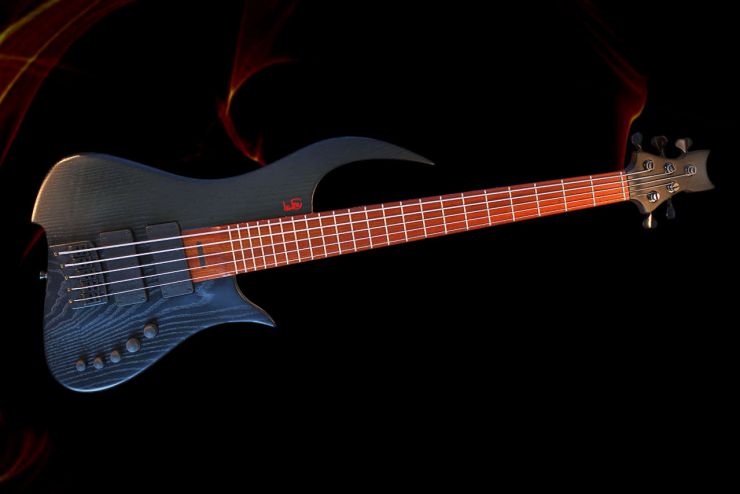 Acrylic open-pored satin finish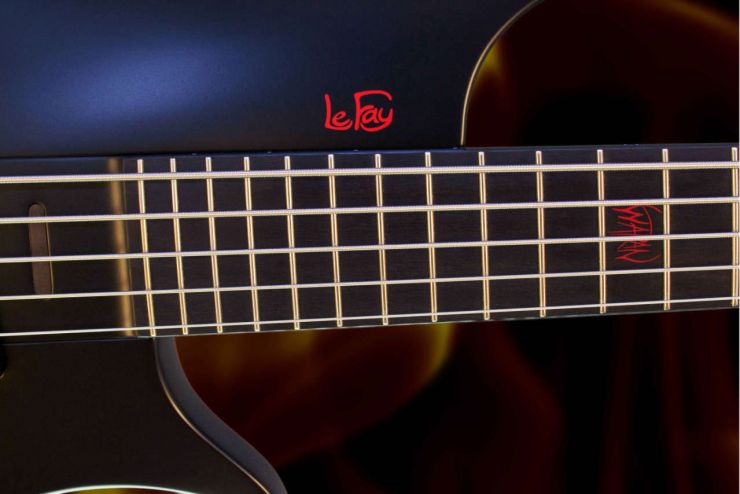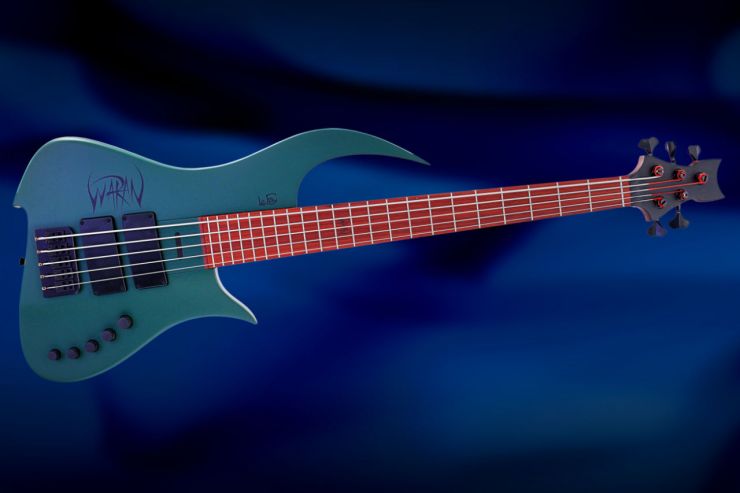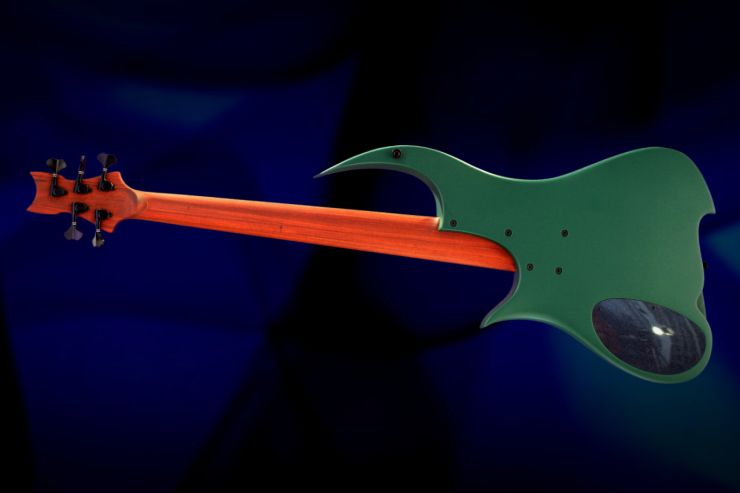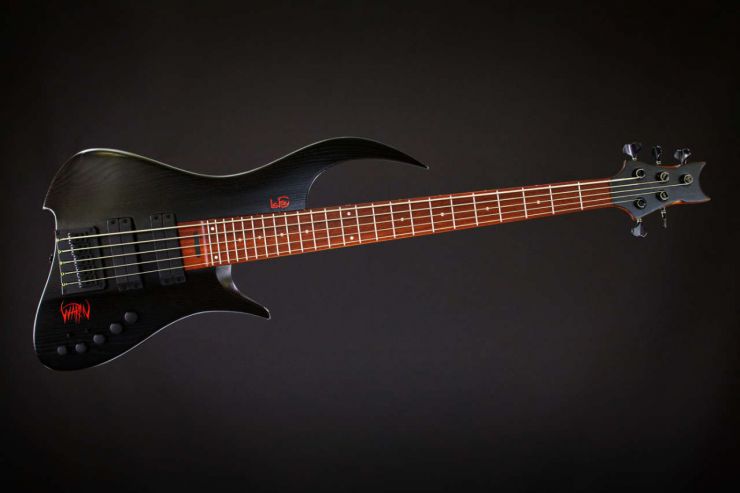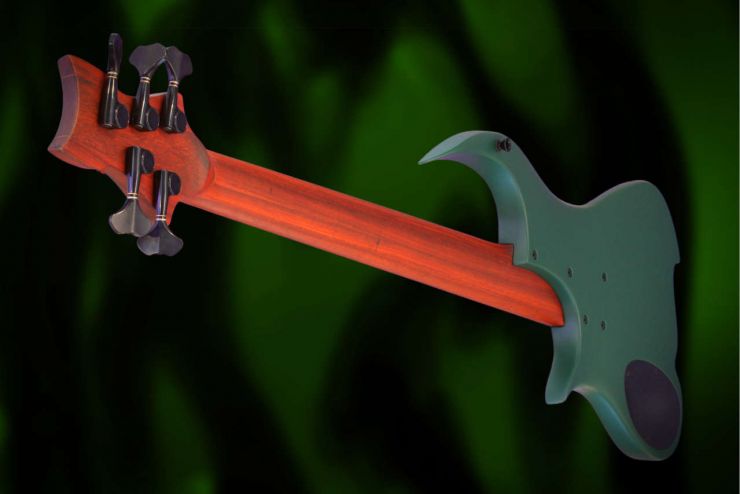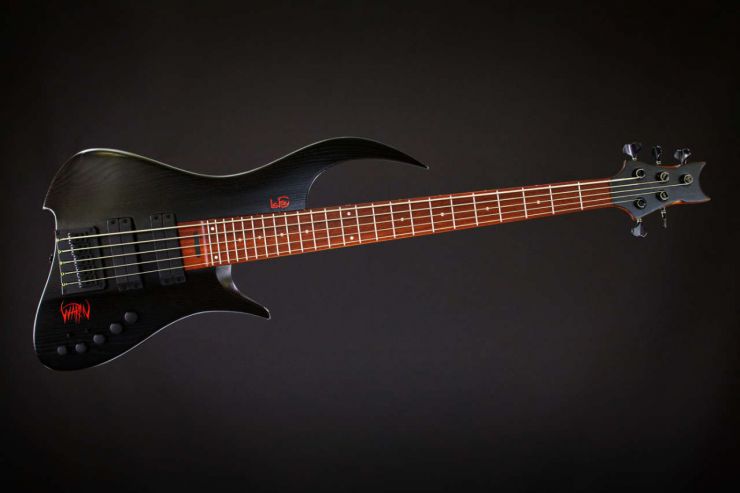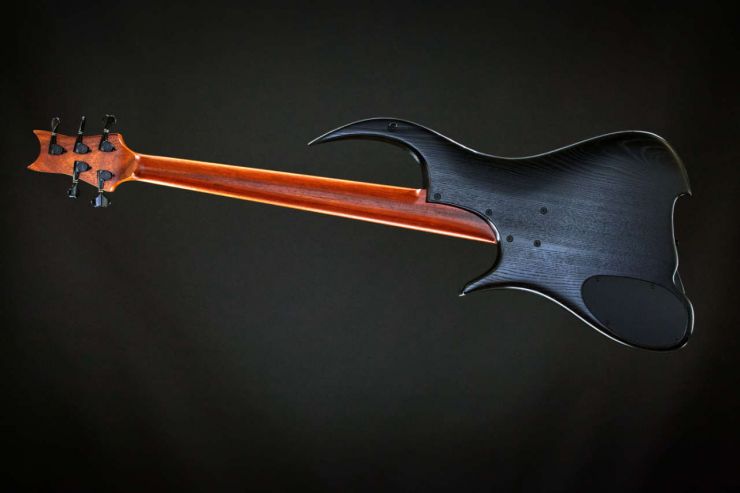 The gallery stops when your cursor is on the photo so you can look at all the details as long as you want. Great, isn't it?

Sharp edges and hard contours is what I wanted for the Waran. While I was drawing my sketches, the 3D part of my brain was processing the third dimension at full speed, as usual."
Why this is so important in the planning stage is something Meik will explain for the fretless bass Remington Steele, another premium bass from Le Fay.
"Le Fay basses always have many different radii along their edges. That's what creates tension and release, lifts 2D curves or lets them deliberately fade. If that's what the handling of the bass demands, the frames of our basses often even stand skew, without a moulding cutter ever coming into play during production."
To avoid unrealistic passages at a later stage, when putting a design to paper you must already consider its viability and any eventualities, even in terms of just the outline.
For the Waran, the design of the cutaways was quite a hard nut to crack, because it can easily happen that a minor change in part of the outline can cause an aesthetic disaster on the opposite side of the body.
Reiner continues: "It got later and later that moonless dark night, and indeed my increasing tiredness and the consumption of a whole bottle of wine did finally bring about the breakthrough for the instrument's unusual design.
.
Slouched at the table like a sack of potatoes, my tired face resting on my left hand, I was using our CAD program to work on the spline points of the upper cutaway, when my elbow slipped off the edge of the table, my chin crashing towards to the tabletop and about to cause me immense pain upon impact. I must have momentarily fallen asleep. Full of adrenaline and woken with a start, I looked at the screen and was surprised to see that it had led to a loss of control of the mouse, which in turn had moved the selected spline points of the cutaway tip at least 15 cm further to the right.
A miracle! This breakthrough for an e-bass with a highly unusual design was a success: with elegant lines but yet somehow diabolical and evil. Click "Save", and off to bed. The remaining work involved a bit of fine-tuning the next day and that's how the Waran hatched out of its egg." Reiner is convinced: this bass wanted to be built.
You want hammering pressure for your wild staccatos? In that case this divine power bass for self-confident individuals like yourself is exactly what you need.
Contact Le Fay directly or one of the Le Fay dealers and try out this beast for yourself. It will take your breath away!

---
Maybe these instruments are interesting for you: