Shipping conditions
postage & packaging costs
We send our instruments via UPS with insurance coverage to the address you have specified. Regardless of that, we are also obliged by law to bear the transport risks.
The shipping costs are applicable to the countries that we receive orders from. Should your country not be listed, please feel free to contact us.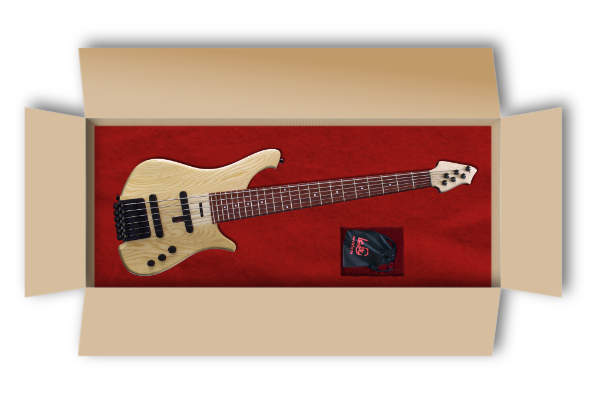 For safety reasons basses sent in a styrobox. We pack the basses in three layers of polystyrene, whereby the middle layer is cut-to-measure for each bass model. Incredibly safe!
The dimensions of our standard parcels are approx. 120 x 53 x 14 cm (Styrobox). The weight is generally 11 kg.
The prices listed below include the packaging costs, postage, insurance and, if applicable, the customs clearance.
The prices are based on the 2018 Mail Boxes Etc. price list.
Shipping costs for Le Fay Basses
| | |
| --- | --- |
| Within Germany | 20,00 € |
| Denmark, Benelux, Czechia | 35,00 € |
| Remaining EU countries | 60,00 € |
| Switzerland, Norway | 110,00 € |
| North America | 340,00 € |
| Malaysia | 400,00 € |
| Japan | 350,00 € |
| Australia | 400,00 € |