Le Fay basses are available by mail order and at various Le Fay bases.
Le Fay for testing purposes: We have 25 years' experience in sending sample instruments by post and would be glad to send you one of our basses. All you have to do is call us and, depending on the value of the instrument, provide EUR 10.40 or EUR 21.90 for the instrument's recorded return delivery. That way you can test a Le Fay bass in the comfort of your home or in the rehearsal room.
The prices are applicable to shipments within Germany. For shipments from outside of Germany, please enquire at your local post office or courier service how much it costs to send the bass back to us by recorded delivery (insured).
The dimensions of the parcel are quoted in the shipment costs.
Our tel. no.: +49 (0) 41 21-54 76 and e-mail address: reiner (-@-) lefay . de.
Please let us know if you want to test or buy a bass. In our reply (by post or e-mail) we will then include our terms and conditions for testing our instruments or for the order. In other words, we will send you an offer ready for you to accept by simply sending us your agreement in a short text by post or e-mail. An effective contract is only concluded if your reply is positive. Enquiries do not constitute entering into any contract nor do deviating replies.
Le Fay Bases are located in: Germany Spain Portugal USA Japan China
---
Le Fay Bases in Germany:
25368 Kiebitzreihe (near Elmshorn)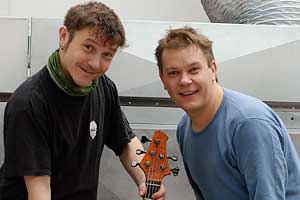 The production centre and headquarters of Le Fay are in Kiebitzreihe.
Reiner und Meik Dobbratz
Sandkamp 7
25368 Kiebitzreihe (bei Elmshorn)
Tel. +49 (0) 41 21-54 76 oder Email: reiner (-@-) lefay . de
80339 München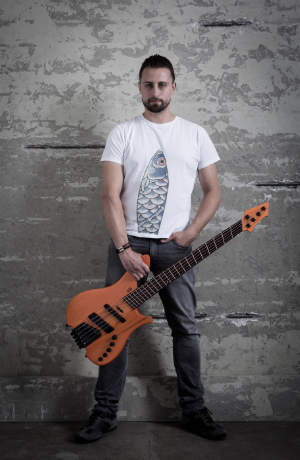 David "Schreiner" Herrmann: Bassist at Machete Dance Club and Reverse the Sun
HERR SCHWARZ 5, HERR SCHWARZ 6 TAED, ROB 344-66/IIIa RHT
David Herrmann
80339 München
Tel. Mobil: 0151 - 555 222 52
89343 Jettingen-Scheppach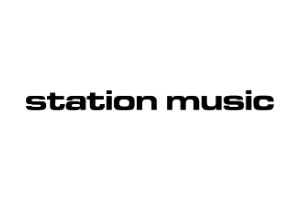 Station Music GmbH
Contact Person Bass: Lothar Walter
Siemensstrasse 8
D-89343 Jettingen-Scheppach
Tel.: +49(0)8225-958888
Fax: +49(0)8225-958224

Email: info (-@-) station-music . de
Website: www.station-music.de
96138 Burgebrach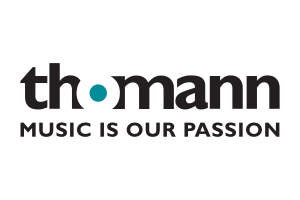 Musikhaus Thomann, Treppendorf 30, 96138 Burgebrach
Custom Bass / guitar department
Tel: +49 9546 9223-228
Email: custombasses (-@-) thomann . de
Website: www.thomann.de
Le Fay Bases in Spanien
Chiclana de la Frontera (Cádiz)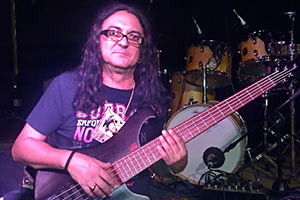 Cecilio Cirre Muñoz.
HERR SCHWARZ 5.
Cecilio Cirre Muñoz
Anne Boleyn-17. Low. The forntera 11130 Chiclana (Cádiz).
Tel. +34 699 853 876
Le Fay Bases in Portugal
Charneca de Caparica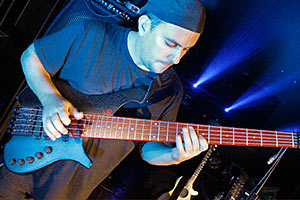 Eddy Slap (Eddy da Fonseca Cabral). Bassist, composer, live and studio musician. Founder and professor at the Electric Bass Academy in Portugal. A proud Le Fay user.
HERR SCHWARZ 5 HEADLESS.
Eddy Slap (Eddy da Fonseca Cabral)
Rua da Pecuária nº6, Vale Cavala, 2820320 Charneca de Caparica
Tel. +351 962 318 254
Le Fay Bases in USA
Monterey,California, USA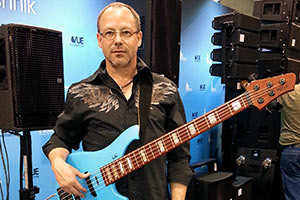 John Prock, Music Unlimited.
SINGER 5 "B-Bow", SINGER 6 "Slap Ramp".
John Prock, Music Unlimited
Email: johnprock63 (-@-) yahoo . com
Tel: 831-372-5893
Chicago, Illinois, USA
Luthiers Access Group – Dan Lenard
Luthiers Access Group was established in 1995 with the sole purpose of finding the hidden gems among the bass builders of the world and then placing these fine basses into the hands of players here in the States and abroad. Merely being different is not enough – the basses must be truly great instruments.
Please call me at 708-372-0573
Worth, Illinois 60482 - 0424, USA
Email: info (-@-) luthiersaccessgroup . com
Website: www.luthiersaccessgroup.com
Le Fay Bases in Japan
Ichinomiya-city, Aichi, JAPAN
Neuvellaxe Masahiro Murayama
2489-45 Kitasaiguji Asanohane Chiaki-cho, Ichinomiya-city, Aichi, JAPAN
Email: info (-@-) neuvellaxe . com
Website: www.neuvellaxe.com
Tel. +81 (0) 586-77-58 81
Fax +81 (0) 586-76-77 87
Le Fay Bases in China
Yuanguitar
Room 111, Unit 3, Building 1, Langfeng JiaYuan Road Yangzhuang, Tongzhou District, Beijing China
Email: Yuanguitar (-@-) 126 . com
Website: www.yuanguitar.com
Tel. +86 18519328082
Fax +81 (0) 586-76-77 87